A Microsoft feature phone has been spotted in new leaked images coming straight from China and reported by NPU. The images show a feature phone that looks like a Nokia feature phone but instead carries the Microsoft branding on it at the same place where the Nokia logo should have been.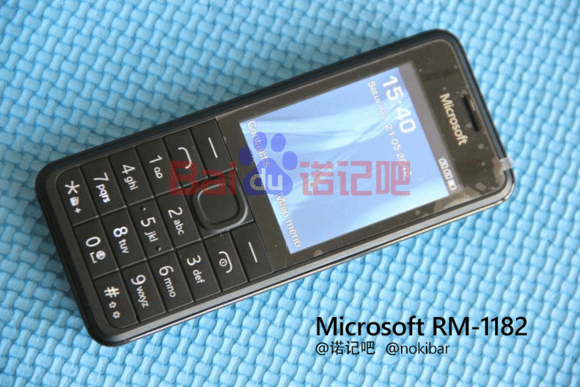 The feature phone made by Microsoft carries a model number RM-1182. But before you get all excited about it, you should know that this phone is never going to be released in the market. The company gave up on this segment of the mobile market long ago and sold its feature phone business to Foxconn. However, these images tell us that Microsoft wanted to bank on Nokia's success in the feature phone business.
Some documents say that the Microsoft feature phone had got a camera with flash, 3G connectivity, and dual-SIM support. The specs show it was an affordable feature phone. A fun fact to know is that Microsoft had the rights to use the "Nokia" branding on smartphones till 2024. However, the fact that the leaked Microsoft RM-1182 feature phone carries Microsoft's branding tells us that the company wanted to increase its own brand popularity instead of Nokia's.