If you have updated Microsoft Office apps from the Play Store, you would have noticed there are new features. Ever since its launch, Microsoft Office Mobile has been the office companion for Android phones, giving you access to Word, Excel, and Powerpoint documents. This app is wonderful in that the documents look like originals, complete with charts, animations, SmartArt graphics, and shapes.
Microsoft Office apps got the update recently on the Google Play Store. If you have already updated and have been wondering what the buzz is all about, we'll explain it in this post.
Microsoft Office update
When you update Microsoft Word, you see the welcome screen explaining the new features –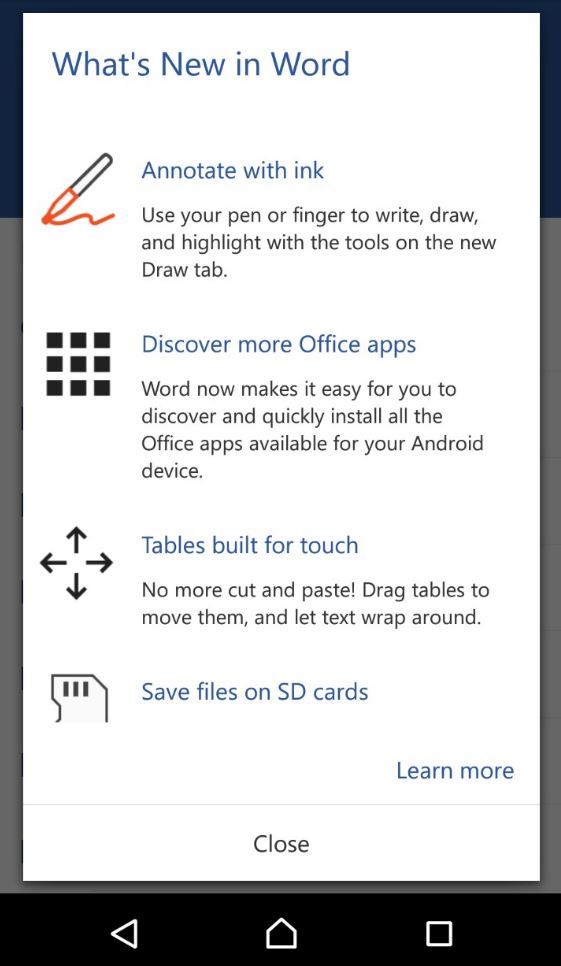 What's new in Word –
1. Annotate with ink: Use your pen or finger to write, draw, and highlight with the tools on the new Draw tab
2. Save files on SD cards: With Android 5.0 and newer versions, save files anywhere on an SD card.
3. Tables built for touch: No more cut and paste! Drag tables to move them, and let text wrap around
4. Discover more Office apps: Word now makes it easy for you to discover and quickly install all the Office apps available for your Android device.
Annotate with Ink
This is probably the most exciting part of the updates. You can now draw with your finger or stylus. The update comes for Word, Powerpoint and Excel suite of apps.
1. When you start typing, you can choose between Home, Insert, Draw and other options.
2. Click on Draw to start inking. You will be presented with Draw with Mouse or Torch option or Pen. Choose one.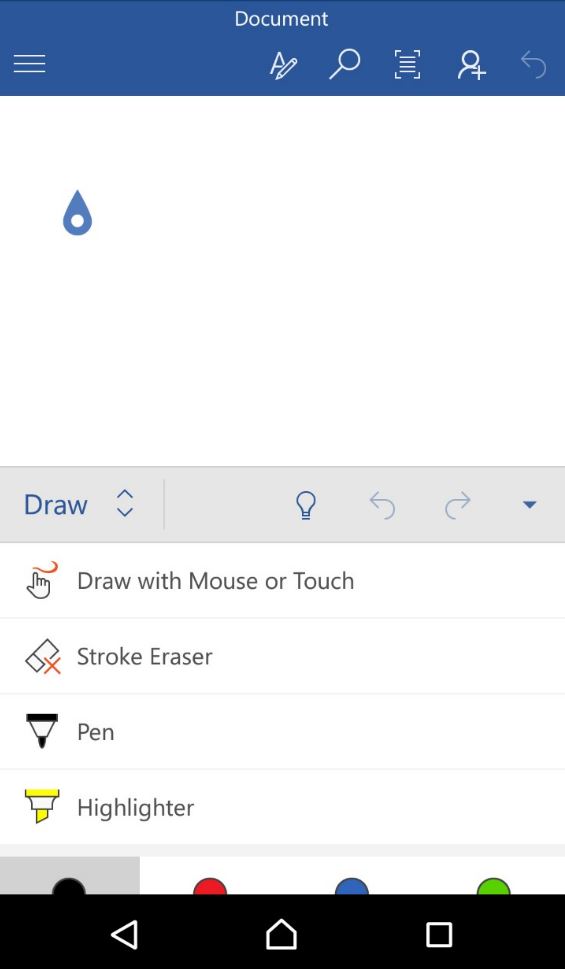 3. We tried the digital ink and it works like a charm!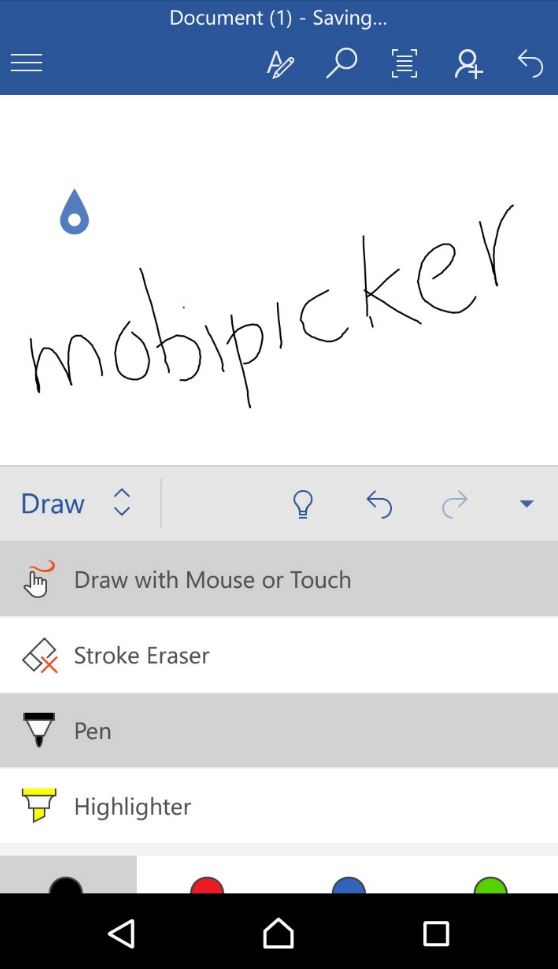 Word Tables update
One other update that's specific to Word is a modified table editor. After the update, the table will now automatically wrap text as you type. Prior to the update, moving the table required to cut and paste. Now, if you want to move the table, you can simply drag the table.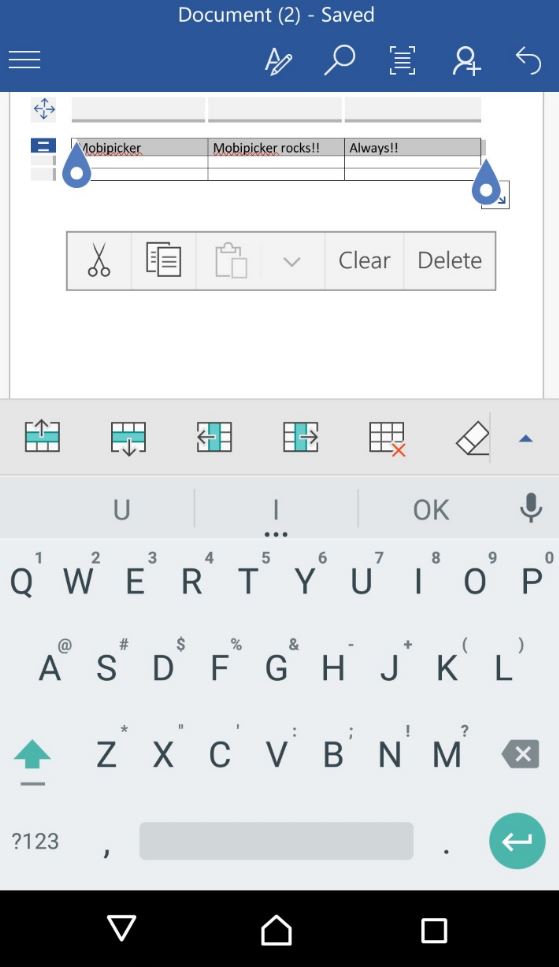 Office Apps shortcut
There's one other feature that's part of the new update. A shortcut to other Microsoft Office has been introduced, which lets you launch other apps easily. When you click on the icon, you will be asked to either open or install the app depending on whether you have already installed the app on your device.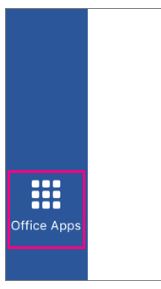 Save to SD Card
This update now allows you save to SD cards. But this works only for Android 5.0 or newer. This update is good for transferring data between devices using the SD card. You can now directly save to SD card and access these documents on other devices easily.
We suggest you to head straight to the Play Store and install the update. This is a big update since it introduces some very nice features. You will love inking and table update in Word and also the new office apps shortcut. Let us know your experiences with digital inking and if you were able to use the stylus without any glitches!