So here's the thing. Days ago we have given you glimpses of the two upcoming pair of smartphones that maybe the current flagship phones of Microsoft – the Lumia 950 (Talkman) and the Lumia 950 XL (Cityman).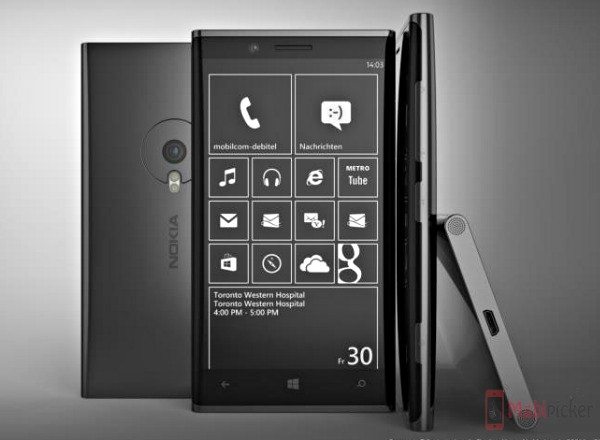 Windows Central – a site dedicated completely to Windows, has told us a bit deeper into the details and the specs of the twin. The first thing is that, according to them, they probably will be unveiled to the public in September at the IFA 2015's Conference (From 4th to 9th of September) and will be available for purchase in October or November.
And next, it is confirmed that the Lumia 950 and Lumia 950 XL won't have a body of metal (unlike the report we have based upon before) and will have an either white or black polycarbonate case instead. One thing is that both of them will be considerably thin, around 7 to 8 millimeters in width and according to a person who has had the privilege "to see and examine it", his comment was "as sexy as hell", no doubt that gave us a bit of hope into this new handset. And in another line of this report, it is said that the two will have iris scanners – a new cutting-edge technology that Microsoft has researched – as part of Windows 10's Hello feature which, according to Microsoft, help the user to unlock their devices in less than a second.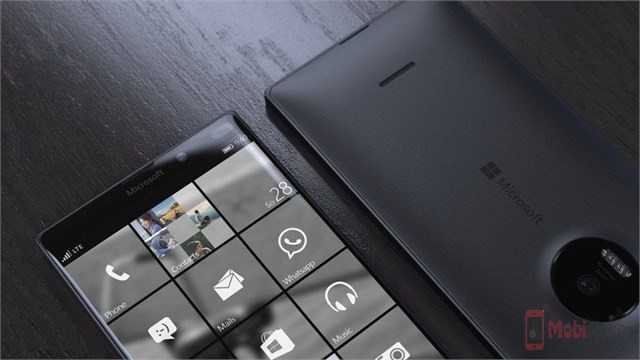 By far, we have had in our hands a specs list which seemed to be "confirmed" as said through several sources. Right now, we know that the Lumia 950 (or Talkman) will have a 5.2-inches Quad HD OLED display with 1440 x 2560 pixels resolution. A hexa-core Snapdragon 808 chipset from Qualcomm, infrared iris scanner of the integrated Windows Hello. 20-megapixels PureView primary camera with a dedicated button for its usage and 5-megapixels wide-angle secondary camera. The Lumia 950 will be powered by a 3-gigabytes RAM and will have the storage capacity of up to 32-gigabytes and is expandable through a microSD card slot. And in order to keep everything running, Microsoft will give the Lumia 950 a 3000 mAh removable battery, for recharging, the Lumia 950 will throw away the classic adapter and will use a modern Qi wireless charging support instead, accompanied by a flip cover, too. The USB Type-C port is also included on the list.
For the Lumia 950 XL (Cityman), it will have a much bigger 5.7-inches Quad HD OLED display with 1440 x 2560 pixels resolution. To compensate for the larger screen, it will have an octa-core Snapdragon 810 chipset and will also have the infrared iris scanner. The cameras, RAM and internal memory capacity, charging dock, the USB Type-C port and their associated features will not differ from the Lumia 950, the only difference will be the Lumia 950 XL 3300 mAh battery compare to the Lumia 950's 3000.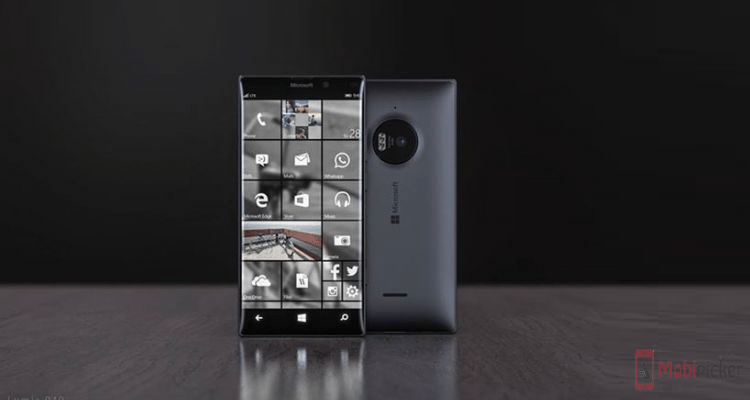 Beside all that, the company will also support Microsoft Continuum, a new feature of Windows 10 Mobile that can turn these smartphones into PCs (not literally, of course). The basic of Continuum will be an optional docking station from Microsoft – still unknown about its status but it has gotten itself a codename: Munchkin – and the dock will have a USB and display ports, granting the phone access to a computer display, a mouse and a keyboard. The Munchkin will allegedly cost you $99.
As an XL-size phone, the Lumia 950 XL no doubt will be more expensive than the standard Lumia 950 but we are having no doubt that Microsoft will also have an optional Surface Pen coming with it (like the one from the Surface Pro 3 tablet), and a "smart" cover (a cover with a large rectangular space where you can view the incoming calls and notifications on your phone). Like the Munchkin, their official prices are still kept in the dark.
The Lumia 950 and Lumia 950 XL, from several sources, has yet to be the final names to the couple but for now, it's everything we can call them until Microsoft gave us an official statement on the matter.
As a bonus, the internet has also successfully attained a render of the Lumia 950 XL that is built on eye-witness reports, sketches and Microsoft's internal documents. So technically, the accuracy of this render will be quite high.
The details and the information will surely see minor or even drastic changes before and after Microsoft introduced their first Windows 10 devices, so don't fret. It is to be expected.