Microsoft Lumia 950 and Lumia 950 XL got their discounts in the UK already, even before pre-orders were made available. Today, Amazon France geared up and decided to cut down the prices for the two new Lumia handsets. Microsoft Lumia 950 can now be pre-ordered in France for €562.6 ($619 USD), 6% less from its €599 ($660 USD) original price, WMPoweruser reports.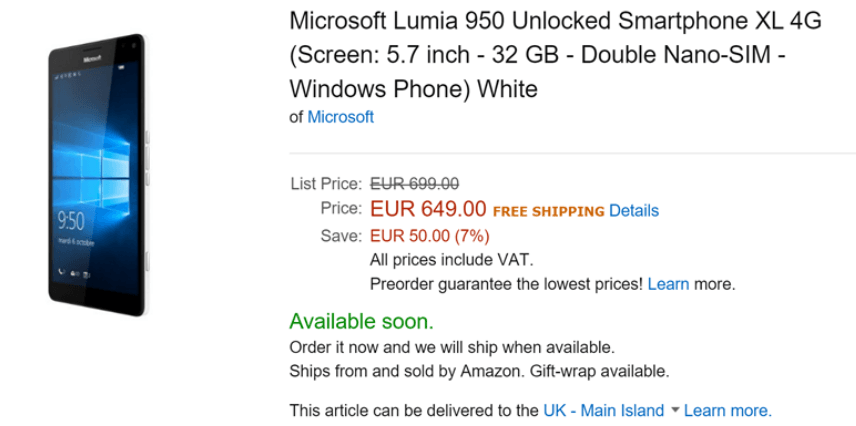 The bigger Microsoft Lumia 950 XL was cut down to €649 ($715 USD), as in a 7% discount for those who decide to pre-order the phone now. Before the discount, Amazon France charged €699 ($770 USD) for the handset.
PhoneArena reports that the brand new French prices are now lower than those in Italy, where Microsoft Lumia 950 is priced at €599. The larger counterpart, Microsoft Lumia 950XL, is being priced at €699. Both models were made available for pre-ordering last week in Europe, the delivery of the pair expected on November 27 in Italy, and December 3 in the UK. There is no specific delivery date set yet for orders shipped to France.