Just a day ago, we reported about Microsoft Lumia 650 listing on Amazon, and today we have a seller listing for the same Windows 10 Mobile on Ebay India. Unlike, Amazon listing which will ship the orders starting 30th April, this one has the ready stock with delivery on the order.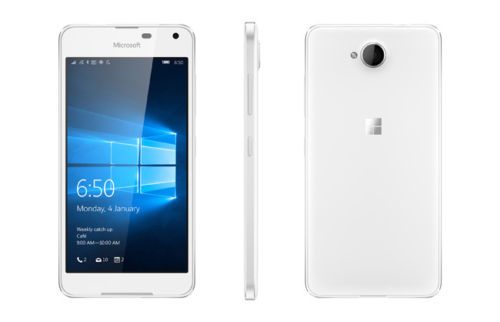 Currently, the seller on eBay is selling the white dual-sim variant of Microsoft Lumia 650 for 15,800 INR. The smartphone comes with manufacturer warranty along VAT paid bill. Already, three smartphones have been sold with more than 10 units available.
As far as the specifications are concerned, Lumia 650 comes with 5-inch HD AMOLED display. It is powered by Qualcomm Snapdragon 210 Chipset and 1 Gig of RAM. Internal storage stands at 16 GB with expandable capabilities of up to 200 Gigs via micro-SD expansion. It's a dual sim device running Windows 10 Mobile out of the box. Camera department of Microsoft Lumia 650 comprises of 8 MP rear camera with flash and 5 MP front shooter.
The USP of the handset is its design, with metal running all around Lumia 650 feels superb in hand. The only downside is somewhat lower specs, but anyways, Windows OS is known for low requirements so business requirements can be duly fulfilled.
You can check out the eBay listing here.