After the Microsoft Lumia 950 and Lumia 950 XL, it looks like Microsoft is eager to add more phones to the new '50 line. The Lumia 550 was released just recently in a few countries, and we have also seen the Lumia 850 renders. A few days ago, the internet was bustling with a new Lumia 650 render. And if you are a Lumia fan, today's news is a real treat for you.
Touted as the fourth Lumia phone to get Windows 10 Mobile pre-installed, a new Windows Central report suggests that the Microsoft Lumia 650 could be launched in January or February next year. So there are high chances that Microsoft might announce the phone at the CES 2016.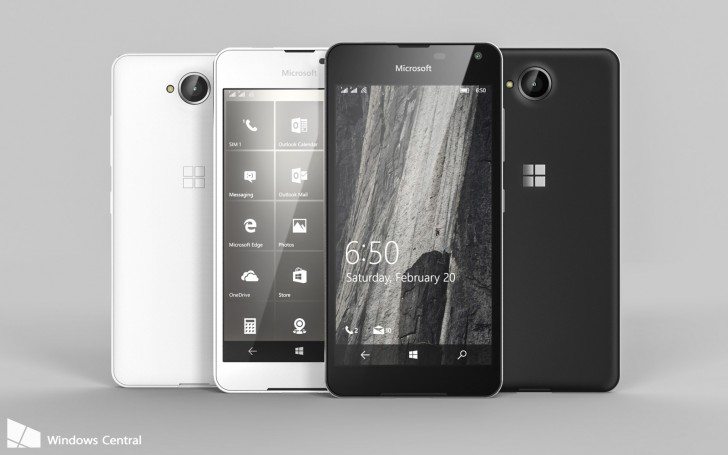 The new report says that the new Lumia 650 would be targeted towards companies as an affordable business phone which can be given to employees for official purposes. But the regular customers will also be able to get their hands at the Microsoft phone of course.
@PhoneDesigner and Windows Central produced some new renders that show how the Lumia 650 should be in the real life. The renders are said to be based on internal Microsoft slides that are very close to the final product. These renders of course look very similar to the last Lumia 650 leaked render.
As per all the previous speculations, the Lumia 650 will come with a metal frame and will boast of a 5-inch HD display. Under the hood will be a 1.3GHz Snapdragon 212 quad-core processor with 1GB RAM and 8GB onboard storage. The phone will get an 8MP/5MP camera configuration, NFC, and more. It will be available in White and Black variants.
Below are the new renders of the Microsoft Lumia 650. Would you be interested to buy it?