Rumors and leaks surrounding the upcoming Lumia phones have already started pouring in from all corners of the world. Renders of the Lumia 850 has been leaked several times, and now it looks like Microsoft is eager to expand the new Lumia line. It is the Lumia 650 we are talking about this time.
The newly leaked render of the Microsoft Lumia 650 has come up on the internet and shows the phone in a white facade. Only the front of the phone is revealed, so we have very little to go on to. There is a speaker grill at the top edge that has been lifted straight from the Lumia 640. A larger speaker grill has been given at the bottom to provide a stylish accent to the whole design.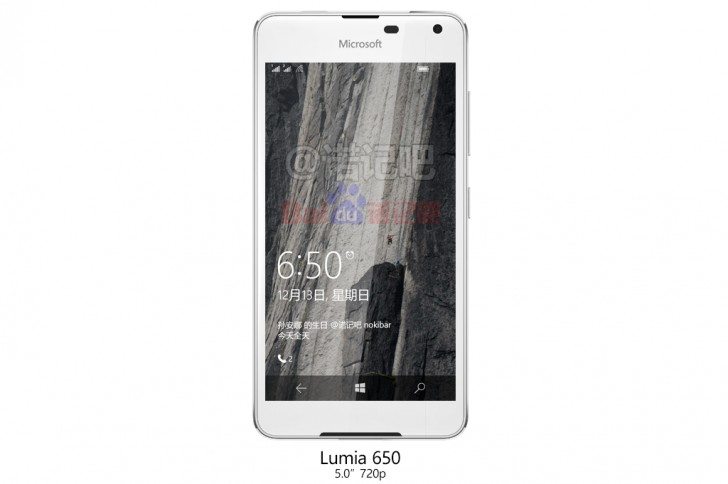 The speaker grills, front camera, and the front LED flash (or probably a light sensor) are black in contrast to the white body of the phone. It is possible that the bottom speaker grill might be a mic in disguise. Or is it a stereo speaker setup?
The Microsoft Lumia 650 will sport a 5-inch HD screen, while a Lumia 650 XL is still not in the news. More leaks and rumors (as is happening with the Lumia 850) are expected soon.