Even though most of you are expecting news about Microsoft Lumia 950 and 950XL, Microsoft is working on other Windows 10 Mobile flagships such as the entry-level handset, Microsoft Lumia 550.
Recently, WMPoweruser leaked four images of the Microsoft Lumia 550. As we can see in the picture, the upcoming Windows smartphone will be available in four colors: Bright Red, Bright Blue, White and Black. The handset looks just like the earlier cheap Microsoft Lumia models, including the previous Lumia 540, something that was expected.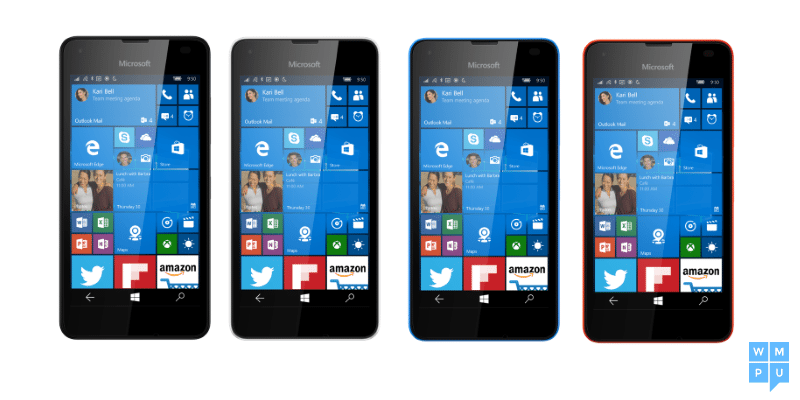 According to earlier rumors, Microsoft Lumia 550 will be a 4.7-inch device with 720x1280p resolution, which is powered by a quad-core 1.2 GHz Qualcomm Snapdragon Chipset. This clearly shows that it is an entry level device. The smartphone comes with 1GB of RAM alongside 8 GB of expandable internal storage. It features a 5MP rear camera and a 1.2 MP front camera. Allegedly, this phone supports LTE connectivity and could be available in single-SIM and dual-SIM versions.
The smartphone could launch at some time next month, more exactly on the 6th of October when Microsoft has already scheduled a media event. Earlier today, we reported that Microsoft might launch in this event, their newest fitness band too. There is a possibility that we could also learn something about the Lumia 950 and 950 XL on this date, but let's see what happens.