In case you are using the Microsoft Lumia 535 and are waiting for the Windows 10 update, we might have some news for you. As reported by WMPowerUser, the Lumia 535 has started receiving the Windows 10 update in the Middle East. As confirmed, users of the phone in Jordan and Egypt have confirmed that the roll-out has been initiated.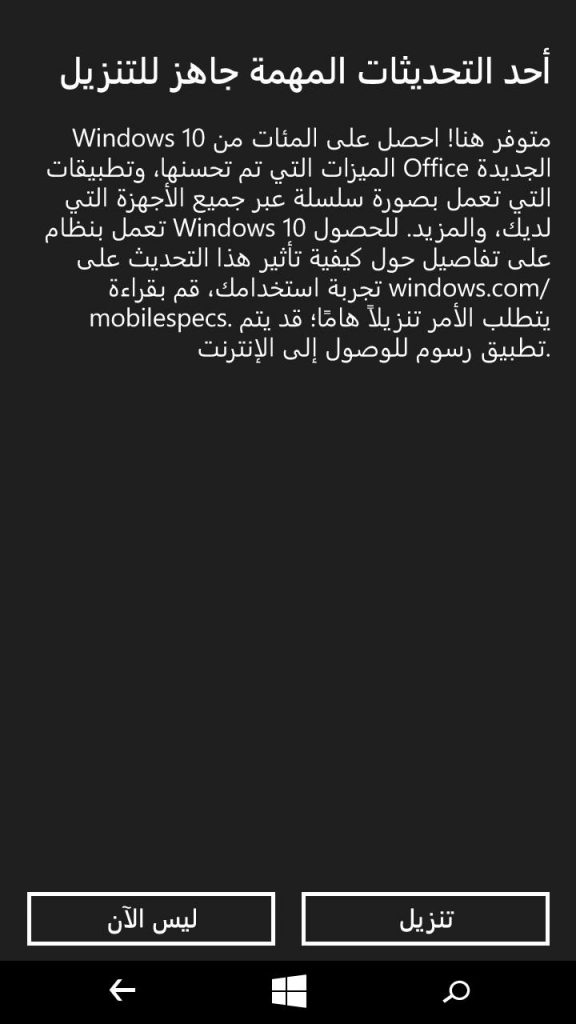 For those who are craving for more information, we are sorry but no more details are known yet. Not even the version number is available currently. And yes, even Microsoft has not announced the roll-out officially, which is a bit weird. But it's okay as long as the updates are reaching the phone. We expect an official announcement within a week.
If you have been following the news closely, you will remember that some reports last month had suggested that the older Windows Phone devices will get the Windows 10 Mobile update in early to mid February. Today's roll-out of the update in the Middle East goes very well with that timeframe, which also suggests that other regions and other devices will be getting the update very soon.
Before the Lumia 535 Windows 10 update was released in the Middle East, the device got this new update in Latin America almost a month ago. Below are the screenshots of the update received in Jordan and Egypt.