The Microsoft Lumia 1330 is not yet official, but Microsoft Indonesia have already started promotion of upcoming mid-ranged WP phablet. It is promoting LTE-enabled dual-SIM device, which will be available in 3G also. The dual-SIM Lumia phone with LTE has not been seen so far, so it is also going to be the first Lumia phone to offer the bundle.
There are three more version with single SIM option, those include – one with LTE-Advanced, one with regular LTE, and last one with just 3G.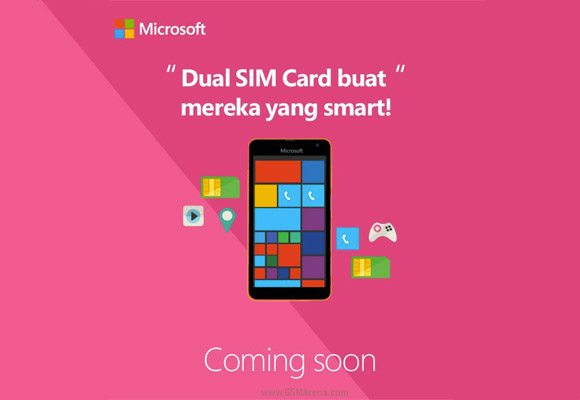 According to rumors and leaked benchmarks, the Microsoft Lumia 1330 sports a 5.7 inch 720p display, and powered by a Snapdragon 400 with 1 GB of RAM. The device expected to feature a 14 megapixel main camera with Zeiss optics, and a 5 megapixel front facing camera.
We could get more accurate and official information a 2 weeks later at Microsoft event scheduled on March 2. Till then, take the news with a grain of salt.