There is more than one can expect that has happened at the Windows 10 event. The innovations are too powerful and the experience intensive. As per Microsoft, Windows 10 is now running on 110+ million devices. There are more than 650 billion webpages viewed using the new Internet Edge. When it comes to Xbox there have been more than 120 years of Game play done and more than 1.25 billion visits on Windows store.
Microsoft has partnered with Facebook to build Universal Windows apps like Instagram and Messenger.
Microsoft HoloLens
The biggest and the most interesting evolution.  A new era of reality gaming comes in the form of Microsoft HoloLens. This makes Mixed Reality games possible. A demo game nicknamed- Project X-ray was showcased. It was an ultimate experience to see the demonstration. There are movable holograms and once could fight virtual robots in one's bedroom. The technology detects where the furniture is and the robots move accordingly. Robots interact with each other; there are shields to protect from attack.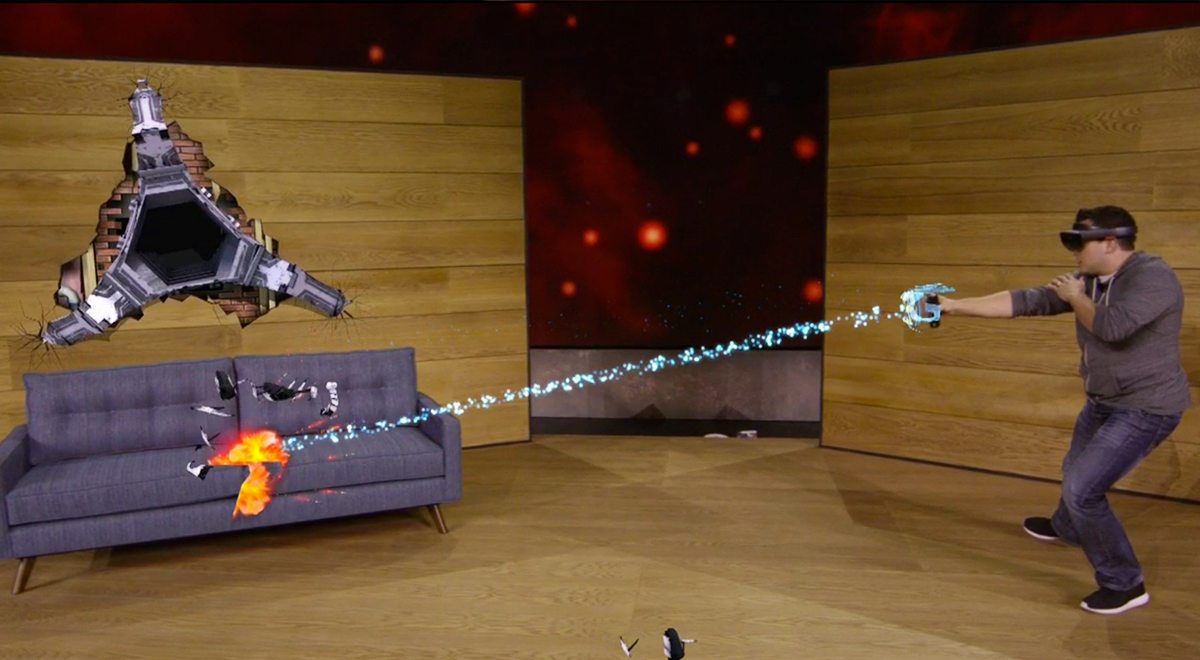 Also, there is space age technology, special sound and sensors to map movements. It is completely untethered with no wires, no phones, and no connection to PC.
The shipments are expected in the first Quarter of 2016 and is priced at $3000. NASA, Auto Desk and a particular university have partnered in the creation of Microsoft HoloLens.
Microsoft Band
The super cool Band is designed both for seasoned athletes and people renewing fitness. There is a Corona Integration and eleven sensor barometer so that fitness is tracked with more precision.

A feature called VO2 Max helps to track the maximum amount of Oxygen a body can process.
It can be used during Playing Golf, and it comes with a nice shot detection technology that helps improve your game. The Band helps you get more calories burned, monitor cardiac functions and much more. The best thing is that it can be pre-ordered later today and would be shipped by October 20 and is priced at $249.