Over the past couple of years, Microsoft has been expanding the reach of its products to other operating systems as well. Cortana is one such product that is now available for Android and iOS after being limited to Windows OS only. Edge browser is the next Microsoft product to get a similar treatment as the company has announced its availability on the two popular mobile operating systems.
For the uninitiated, the Microsoft Edge browser takes the legacy of the Internet Explorer forward and provides a much better and a modern browsing experience. Designed primarily for the Windows 10 OS, the Edge browser has a number of accessibility features built right into it. Microsoft promises to bring a much faster loading time with the Edge browser along with the least impact on the notebook's battery life.
On the Windows 10 operating system, the Edge browser uses the EdgeHTML engine against Trident engine used by the Internet Explorer. You must know that the Microsoft hasn't completely removed the IE from the Windows 10 and is still there in case you want to use it for any reason. For the Android and iOS version of the Edge browser, Microsoft won't make use of the same EdgeHTML engine.
Both the Android and iOS have their own browser engines and it is also necessary for any third-party browser on the platform to use their respective engines. On the Android, the Edge browser will use the Chrome's Blink engine, while on the iOS, Safari's WebKit engine will be put to use.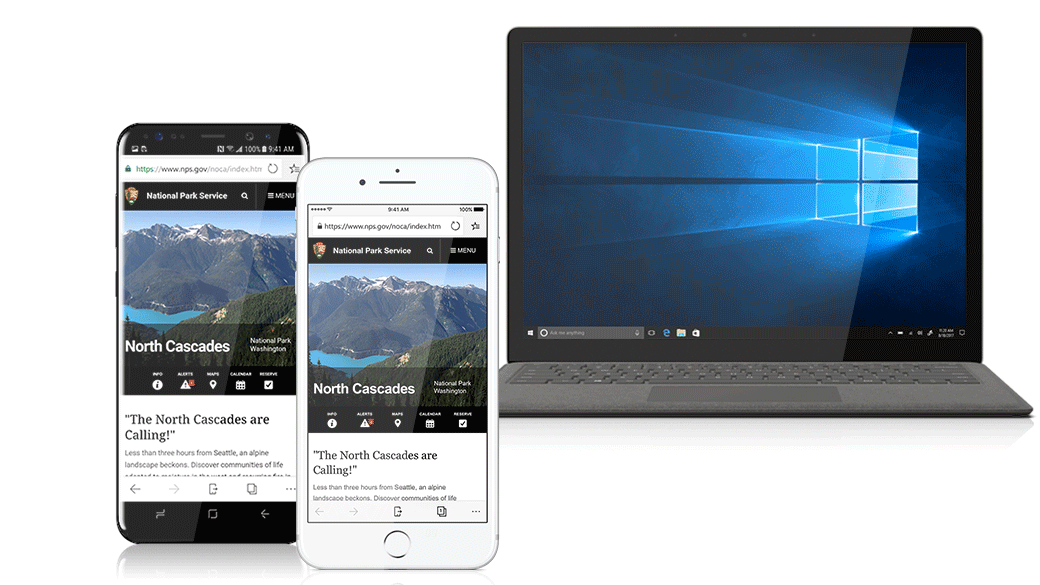 Like you'd expect from a modern web browser, the Edge browser on Android and iOS will sync all the user data across your devices. So if you use the Edge browser on your Windows 10 machine, then using its mobile counterpart would be a great choice considering the ease of use. Apart from this, you will also get a send button which will let you continue browsing a website on your connected Windows PC.
In an announcement made yesterday, Microsoft informed that the Edge browser on Android and iOS will currently be in Preview. Moreover, it will be available only for the Windows Insider members as of now. Of course, it is hard to get the iOS version of the app but you can expect the Microsoft Edge APK for Android to be out soon.
If you fulfill the above-mentioned requirements and want to try out the Edge browser on Android or iOS, then you can sign up for the Edge preview here.