The next version of Microsoft Edge browser may come equipped with native ad-blocker to help users get rid of pesky and disruptive pop-ups and advertisements.
Ever since Edge came into existence – courtesy the need for an Internet Explorer replacement after it  was made a legacy product for enterprises – the development of the browser has been rather slow.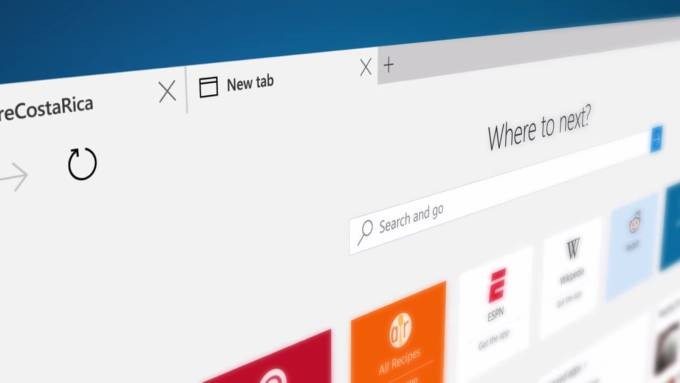 However, things are about to change now as Microsoft prepares to expedite the pace of development – at least, that's the vibe the company has given so far at the BUILD conference in San Francisco.
One feature that most users are waiting eagerly is the availability of JavaScript extensions – similar to ones currently available in the Google Chrome browser. This much-anticipated feature has been already bundled in the Insider preview release, along with another key feature with high demand: the AdBlock Plus extension.
Worth noting, an AdBlock Plus extension for Edge was already confirmed by the AdBlock Plus development team.
@mjtappert @Busster95 @MicrosoftEdge We're working on it as we speak. Just waiting for Microsoft to allow us to be released. 🙂

— Adblock Plus (@AdblockPlus) March 21, 2016
However, in a new twist, Microsoft's roadmap for the browser suggests that an extension might not be even needed in the future Edge versions. Just have a look at the fourth item on the slide taken from the session dubbed 'Microsoft Edge".
At number 1 on that list are the extensions, expected to arrive with the 2016 Anniversary Update, a.k.a Redstone. But as you move downward to item#4 on the same list, it clearly shows that the company plans to "build ad blocking features into the browser," which is also being targeted for the next edition.
If the company strictly follows this roadmap, this new feature will be a replacement for Tracking Protection Lists (TPLs), one of the few popular Internet Explorer features we have known. TPLs ensured privacy protection in the browser, which in turn made sure that many of the incoming ads were blocked.