Microsoft has been looking for new avenues to improve Microsoft Band. In recently concluded "Hack for Her Hackathon" event, Microsoft has ventured into an app that was created by some participants which could bring features that were seen only in Sci-Fi movies.
The app named Band Aid will allow Microsoft Band to alert SOS to emergency services if it detects any sign of domestic violence with the user. Right now it is programmed to contact only 911 emergency but Microsoft has promised that future updates will soon permit the app to contact to other organizations that can come to the rescue of victims without any delay.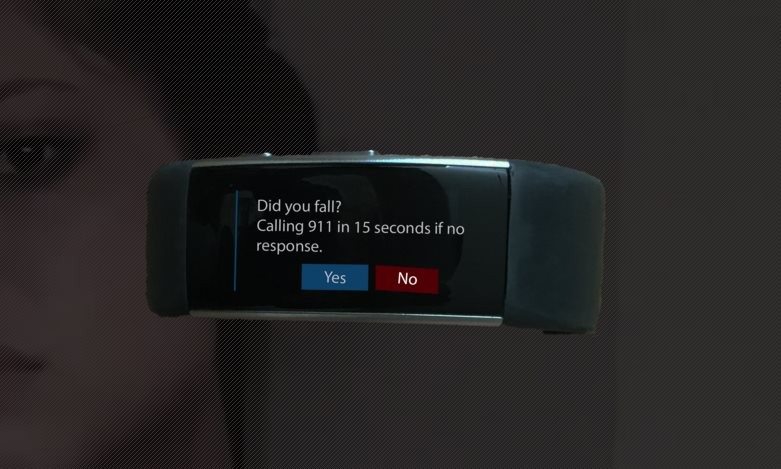 In a report by Rod Trent of WinSuperSite, the Microsoft Band minutely monitors skin temperature and heart rate to detect a spike in users stress level, and with an increased level, it will determine whether its user is caught in a domestic violence or not. In a case of a pre-defined level of stress, a notification will pop-up on the Band's display which when tapped allows the user to call 911 through their smartphone connected with the Band.
 "Band Aid is an application that syncs with a Microsoft Band and was created to help those in need discreetly report domestic violence. By wearing a Microsoft Band the user will allow our application to track their gravitational juxtaposition and heart rate to detect stress. When stress is identified a pop-up will appear on the band screen to offer help at the tap of the wrist," the app's official description reads.
The app takes the help of readings from the skin temperature and an algorithm designed to calculate stress level which takes a cue from an elevated and sporadic heart rate as it is linked to rising stress level. The app also offers custom actions after it detects stress as some women do not want to alert emergency services and would want to call some friends to avoid it turning into a police mess.
Developers have said that the future updates of Band Aid will adopt measures to improve stress prediction and they are working on providing an integration with social listening and some sort of local centres so as to ensure that all such victims of domestic violence can quickly get in touch with someone who can help them in distress.