Recently, the family of Michael Schumacher was threatened by a German painter, Huseyin B. through email for a demand of £768,000. He asked for this amount within a week otherwise he mentioned that he would harm the family children. He threatened that a severe accident and even death could happen to Mick Schumacher, the son of retired racing driver in case if the family didn't transfer the money.
Michael Schumacher's wife, Corinna and son, Mick Schumacher placed a complaint against the unknown mailer and now the police officers are able to arrest the culprit after he sent his bank account details. Huseyin B. was made to appear in the court and his lawyer said that he planned it all but could still not explain why (he did such act), as reported by Mail Online.
The prosecutors later revealed that Huseyin B. sent a similar blackmail to a 72-year old German entrepreneur, Erich Sixt who is the Chairman of Sixt car hire company. He is now given a suspended sentence of one year and nine months and a fine of £3,850.
The global followers and fans of Michael Schumacher are always in a tendency to get some latest updates encircling his health. Some previous updates revealed that the seven-time Formula One World Champion was showing symptoms of medical development but presently nothing new is out about his health condition.
Ross Brawn (Former motorsport engineer and Formula One Managing Director of Motorsports) is always very close to Michael Schumacher and his family members. The holder of several Formula One's driver records, Schumacher once said to the media in December 2009 that it was only for his friend Ross Brawn he contemplated to come out of retirement and again drive for Mercedes GP. This gives a notion how Brawn is closely linked to his family.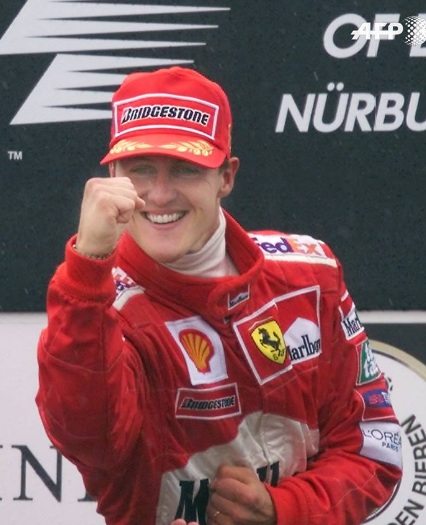 In a recent conversation with media, Brawn said that he would not comment of Michael Schumacher's present health condition understanding his family's intention to keep it secret. But he opined that he is ardently waiting to see him in an absolutely normal situation like before.