Michael Schumacher health continues to be a private matter for the family. They are not ready to spill out anything regarding it. Right now the only news that is available is that the Formula One Driver is restricted to his chair and can neither move nor talk. But recently his manager revealed some information throwing light on the real persona of Schumi.
Check out how the F1 champion is in real life as a person and a family man.
Fans Remember Michael Schumacher On Official FB Page
Despite the fact that Schumi has been out of the arena for almost four years now, fans still miss him. He has been a legendary champion. As the F1 champion continues to take time recovering from his near-fatal brain injury fans keep on remembering him for his inspiring feats.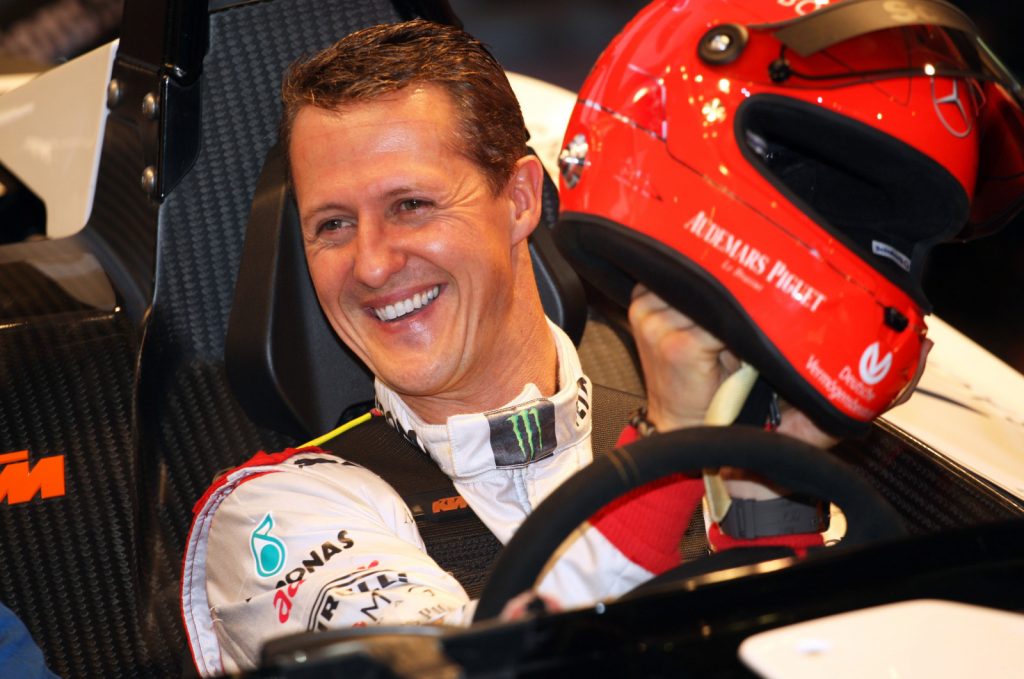 Recently, they remembered how on June 9, 2002, Michael Schumacher won the F1 Canadian Grand Prix at Circuit Gilles Villeneuve, reports iSportsTimes. Fans also remembered his other accomplishment in the year 1998 on June 7 when Schumi became the Canadian Grand Prix champion.
Currently, Michael Schumacher is undergoing treatment at his home in Switzerland.
Sabine Kehm Reveals Personal Life Of Michael Schumacher
Recently the manager of the seven times Formula One champion revealed some personal secrets about Schumi. According to her, the star racer was always unforgiving towards himself. For him, nothing was more important than being victorious. That is why, he did almost everything possible to win the race, said Sabine, reports The Christian Post.
However, Kehm said that when it came to his personal life, he is a totally different person. According to the manager of Michael Schumacher, he is a very relaxed, generous and sensitive man in real life. Schumi is a very loving family partner and man and for him, his family issues are the most important.
The manager also said that Michael is highly trustworthy, good and sometimes a bit silly friend who knows how to get fun in life. During her talk, Sabine said that the F1 driver always kept his private and public life separate and that is one reason his family has decided to keep his health details a secret.