It's not a talk behind the doors anymore. The conflicts of Andrzej Sapkowski (Creator of The Witcher) with CD Project Red based on the game's adaptation are well known. Some time ago Sapkowski admitted that he doesn't have anything against the games and he admits that he was a fool to sell the rights to CD Project Red. CD Project Red made a number of successful games and they are still one of the top ranking gaming studios. Sapkowski's creation has a big part in their success as well.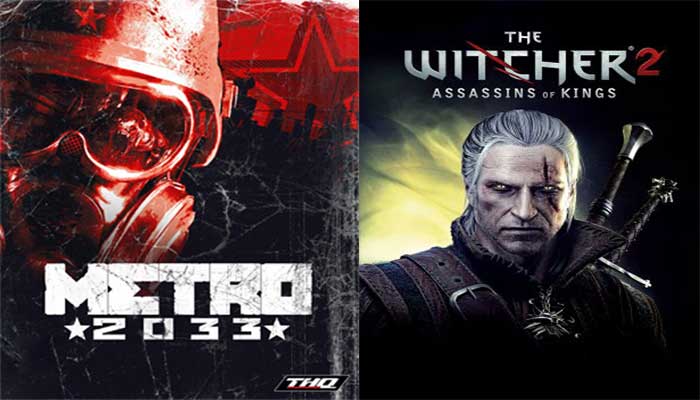 Based on what Sapkowski previously said about selling the right to CD Project Red, he says that The Witcher Trilogy made by CD Project Red spoiled his writings and the market of his books. Sapkowski further says that he's the one who made the games popular, not CD Project Red.
Recently, Metro 2033 Author Dmitry Glukhovsky got into an interview with Waypoint. During his interview, Glukhivsky came hard on the claims of Sapkowsky. Glukhovsky referred to Sapkowsky calling him arrogant and totally wrong in his claims.
Following is what Glukhovsky had to say in response to Andrzej Sapkowski's claims about making the game popular.
"I think that he's totally wrong and that he's an arrogant motherfucker.

Without the gaming franchise, the Witcher series would never get this crazy international readership that it has. And it's not just about the gamers but the gaming press and the buzz it creates, and just the feeling of something great and massive and impressive coming out. This got people hooked. He would remain a local Eastern European phenomenon without this, but he would never break into the West. And the same goes for my Metro books.

It happened so that the game developers were among the first readers. The creative lead of 4A Games, Andrei Proharov, was sent a link to the website by some of his friends, and he read it overnight and thought it was a perfect story for their next game.

I decided to use this opportunity to tell my own kind of story, and I was not at all judging video games as a danger to my precious property. Quite the contrary, I thought that it's a great opportunity to promote the entire IP. And that was exactly the way it worked.

They did a great job. I think Metro 2033 is the world's first lyrical, sentimental and philosophical 3D shooter."
Glukhovsky spoke with facts that cannot be neglected at all. The Witcher and Metro series games are far from comparison based on the gameplay types and stories. Both have their own unique narratives, characters, and depictions that take the players to a whole new experience of different realities and eras. However, what Glukhovsky had to say, definitely takes weights and proves Sapkowski's guilt of selling the rights to CD Project Red.
Well, from what Glukhovski said, is enough to know that there is indeed a conflict between the two as well. Sapkowski is 68 years old but Glukhovsky is only 37. This makes Glukhovsky and his intellect more reliable for games as compared to Sapkowski's. This also means that Glukhovsky was born in the era of revolution for gaming.
There are also rumors making waves on the web about a possible Metro 2033 movie adaptation as well. A New Metro 2035 book launched a few months ago. However, Deep Silver hasn't yet confirmed if they are going to make a game based on the Metro 2035 book. Some speculations suggest there is a chance of Metro 2035 announcement on the upcoming E3 gaming Expo. Let's see what the time unfolds.