Metro 2033 had an intriguing premise behind it. Based on a Russian novel by Dmitriy Glukhovskiy., the game takes place in post-apocalyptic Moscow. Ironically, the next game by the developer also has a nearly identical plot. Once again players will have to face the unknown in a post apocalyptic wasteland. But this time they will do so in a more immersive way. Thanks in part to the ever more growing and innovative VR technology.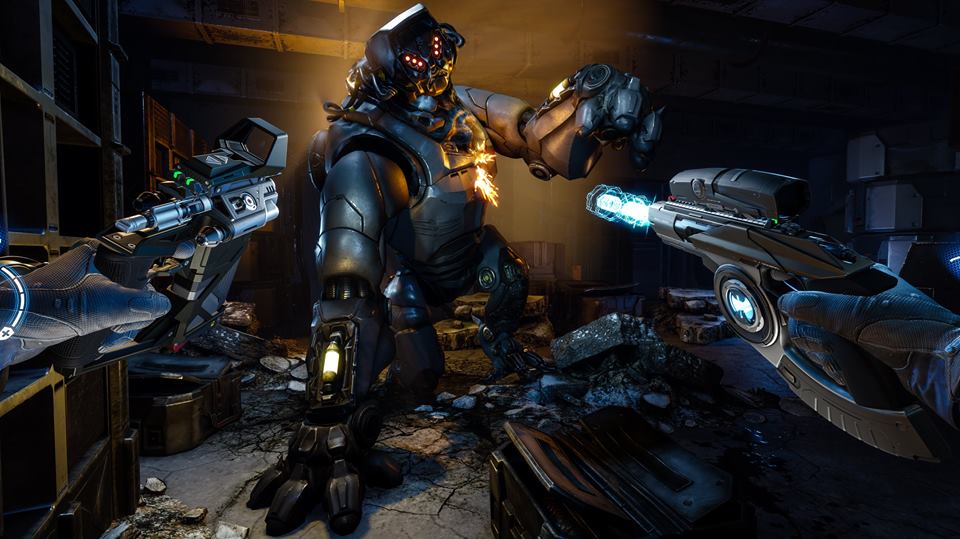 Metro 2033 Developer now making a VR shooter
"Nearly a century in the future. The world has fallen into a new ice age in the aftermath of a silent apocalypse. Only the equatorial regions are still habitable. However, pockets of humanity survive in small numbers all over the planet. They hang onto existence in the resource-rich territories to the north and south. Furthermore, everyone wants to control these resources… Protect the colony in the wastelands of old Russia from raiders, marauders, and strange creatures. Be the saviour. Give humanity a second chance.

ARKTIKA.1 is a highly immersive, action-packed, first-person shooter designed exclusively for Oculus Touch. Experience a post-apocalyptic vision of the future like never before; in full VR."
The trailer shows a polished VR shooter with breathtaking visuals and immersive gameplay. Given how experienced the studio is in delivering an engaging linear story-based experience, we are pretty sure they will drive the nail home when they will release the game. There is no news of a release date yet but we'll update you when we get any news regarding that.
4A Games Limited is a Ukrainian video game developer based in Sliema, Malta. The company was founded in Kiev, Ukraine in 2005, and moved its headquarters to Malta in 2014. It is best known for developing the Metro video game franchise.
Stay tuned to MobiPicker for more news on 4A Games' upcoming title.