MediaTek unveiled its latest and fastest chipset Helio X25 at an event yesterday. Meizu boss Bai Yongxiang confirmed at this event that the upcoming Meizu flagship Meizu Pro 6 will sport the Helio X25 SoC instead of the earlier speculated Helio X20.
Meizu Pro 6 will be the first smartphone to be powered by this chipset. The full specs and features of the deca-core Helio X20 chipset were also revealed at the conference.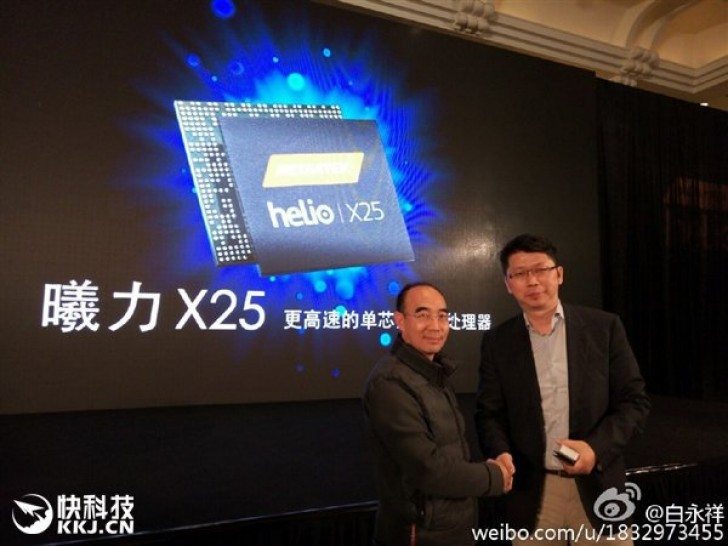 The Mediatek Helio X20 is world's first deca-core (10 cores) chipset and it will feature a tri-cluster of processors consisting of two top of the line A72 cores running at 2.3Ghz, and do quarters of A53 cores which will be used for less intensive tasks. The top processors will only be used once the lower processors are unable to handle the task and it will move from one cluster to another.
The Mediatek Helio X20 has Mali T880 MP4 GPU which supports up to 25MP cameras or dual 13MP cameras and supports up to 4K video recording.
It also supports VOLTE, fast charging via Pump Express 3.0+, and provides network support on all bands. However, the X20 won't be used in the Meizu Pro 6 as its enhanced version Helio X25 will power the beast.
The Helio X25 is just an enhanced version of the Helio X20 and has been co-developed by Mediatek and Meizu. Meizu has exclusive access to this chipset for several months to preventing rivals from using the chipset.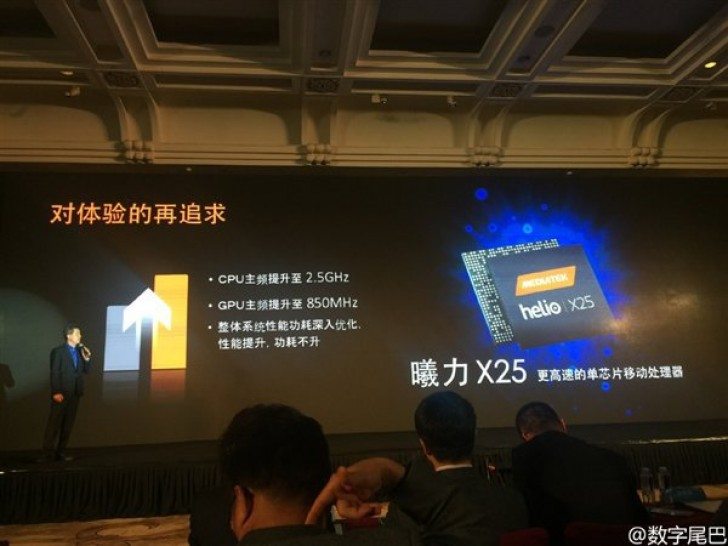 The Helio X25 has an upgraded 'Turbo cluster' running at 2.5Ghz and a bit faster GPU running at 850Mhz. It is just a small improvement over the X20 and if it would make a difference in performance or not can be answered only after both these chipsets will be released. Interestingly, even with a higher clock rate, the power consumption of both X25 and X20 are same.
We've our fingers crossed for the release of Meizu Pro 6 and can't wait to lay our hands on the device. Till then, stay tuned.