The recently-launched Meizu PRO 6 is a great flagship smartphone and runs the first 10-core processor in the world, the Helio X25. We already know from previous leaks that the company might release an Exynos 8890 version of the phone. Alongside, you might have heard about a curved-screen Meizu PRO 6 that was in the news a few days ago. Well, it's not just a rumor, and the phone might really launch this year.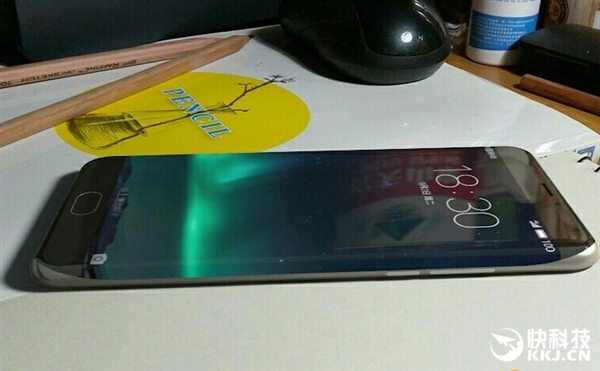 A MyDrivers report cites a Chinese industry insider known as Mocha RQ, who has leaked some important details about Meizu's curved-display smartphone. The insider has leaked a screenshot of Meizu's CEO Huang Zhang confirming that the smartphone is being developed. The CEO also said that the new phone will come with Flyme 6, the next version of the company's UI.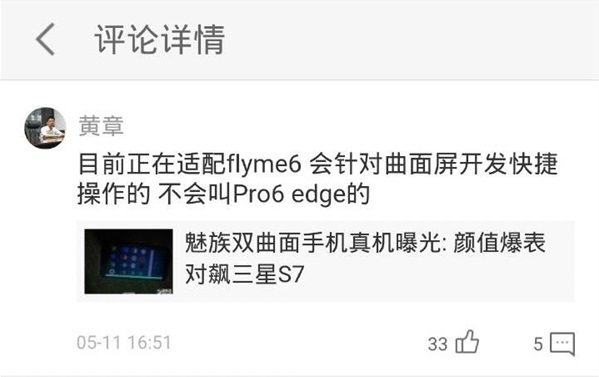 As of now, it is not yet clear what name the new phone will carry. The company may just call it Meizu PRO 6 Edge. But considering that there's a new curved screen and a new Exynos 8890 processor, it might be named Meizu PRO 7, thus being the next possible Meizu flagship. The person leaking the information has suggested that the new phone will cost upwards of CNY 3,000 ($458), which is still a very attractive price for an "Edge" phone.
But the PRO 6 was launched just recently, so there's still some time before the new Meizu phone with the Edge screen comes out. But it will surely have the potential to be a massive hit. We expect the phone to release by the end of this year. Stay tuned for more updates.