AnTuTu's list of the Top 10 Android smartphones in 2015 Q3 is out now and the list is fairly surprising. The top 5 phones in the list use the Exynos 7420 SoC made by Samsung, but what's even more strange is that the first place has not gone to a Samsung phone. Topping the list is the recently released Meizu PRO 5, which scored a whopping 76,582 points in the AnTuTu benchmark tests. Following closely on the second spot is the Galaxy Note5 with 72,156.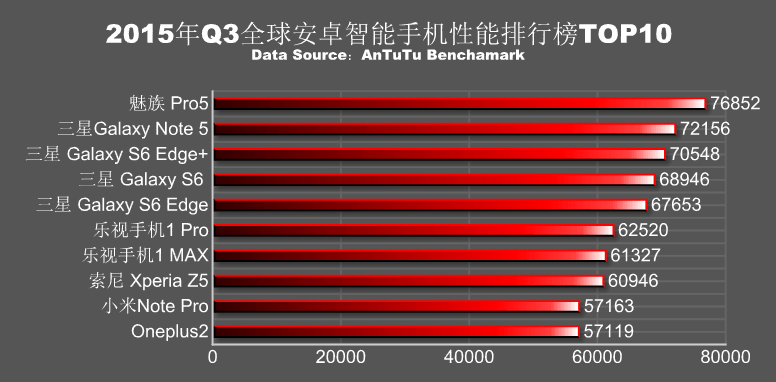 The last 5 devices in the top 10 list are all powered by Qualcomm Snapdragon 810, and the Letv Le Max and Le 1 Pro have earned the 5th and the 6th place in the chart, scoring 61,327 and 62,520 respectively. Sony Xperia Z5 earns the 7th spot, followed by Xiaomi's Mi Note Pro scoring 57,163 and the OnePlus 2 earning a nice 57,119.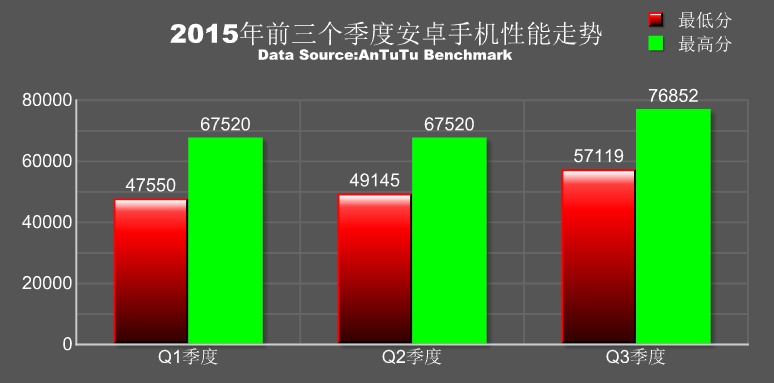 We all know that bechmark tests aren't really the "benchmarks" when it comes to judging the real world performance of the phones. However, they do give you an idea about how powerful a chipset is. Exynos 7420 emerges as the winner, while the Snapdragon 810 does not remain far behind in the run. A surprising fact here is that no other chipset gets into this list, which gives us a clear idea of the leaders in smartphone SoCs.