Last year was great for Chinese smartphone maker Meizu. The Meizu MX5 was great, and so was the Meizu PRO 5. The last release from the company in 2015 was the Meizu Metal (or Meizu Blue Charm Metal), and after that, not much has been heard from the company. However, a new leak today suggests that the next Meizu flagship, the Meizu MX6, might be in the making. The new leak does come with some significant specs.
According to the report by GizmoChina, some new specs of the alleged Meizu MX6 have been spotted on the AnTuTu benchmark site and the data has leaked through Weibo. Though the name MX6 is just a speculation and changes might occur. The MX6 will apparently come with MediaTek's upcoming flagship chipset, the MT6797 Helio X20, which will carry a deca-core CPU (10-core). It is possible that the MX6 will be the first phone to flaunt this new chipset.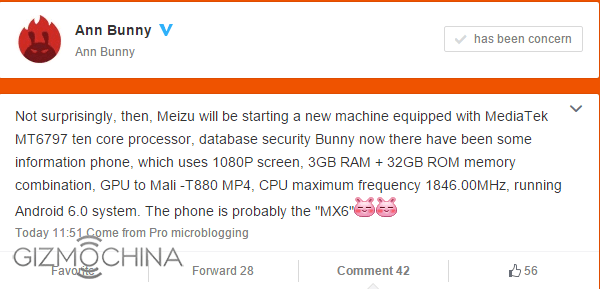 Talking further about the hardware, the Meizu MX6 will get a 1.846GHz CPU, coupled with 3GB of RAM and 32GB of internal storage. There will be a quad-core Mali-T880 MP4 GPU too, so the phone will be a gaming performer too. Though the size of the display is unknown, it will probably be a 1080p FullHD screen. It is being said that the MX6 will be launched in the latter half of 2016 and will come with Android 6.0 Marshmallow.
The deca-core Helio X20 MT6797 CPU will be the first smartphone SoC in the world to get a tri-cluster design. It is being said that such a design will reduce the power consumption of the CPU. The Helio X20 chipset will get four 1.4GHz Cortex A53 cores, four 2.0GHz Cortex A53 cores, and two 2.5GHz Cortex A72 cores. 20nm process will be used to manufacture the chipset.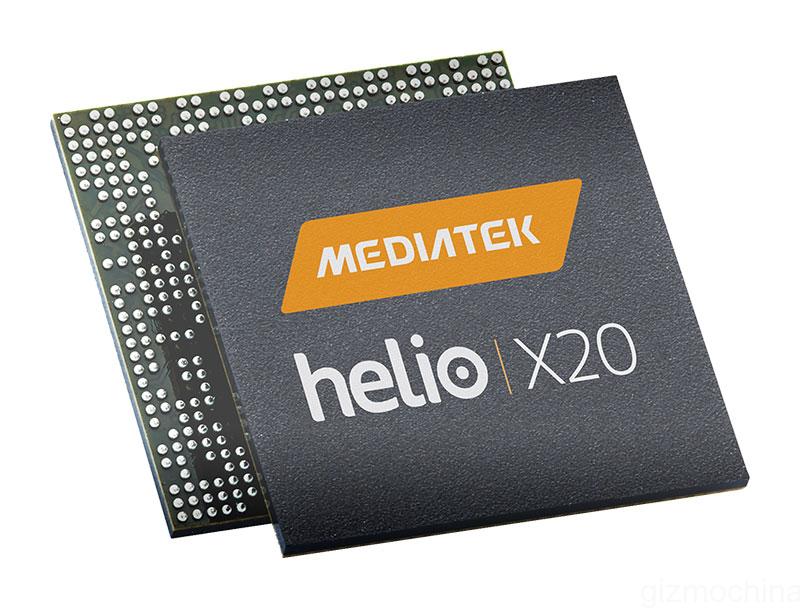 There's quite some time before the Meizu MX6 hits the market. So it is highly possible that there might be more Helio X20 smartphones in the making that might get released earlier. We also expect some changes in the MX6's specs, as they aren't complying with the current standards of flagship smartphones. Work smarter, Meizu!