The invite only process for Meizu MX4 Ubuntu edition which started last month in EU has been stopped yesterday. This has given a way to open market sales of the handset.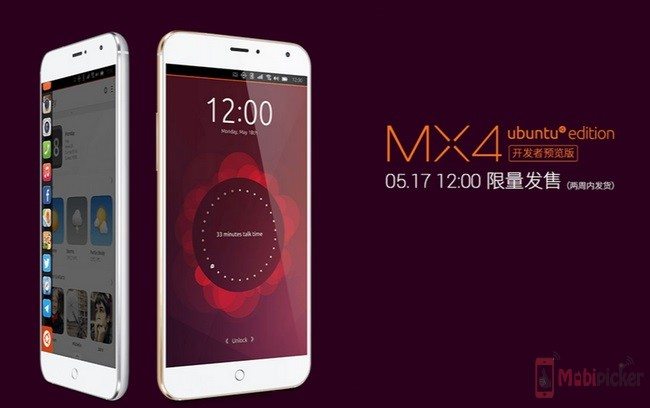 The Meizu MX4 Ubuntu Edition sports a 5.36-inch Full HD screen with a 1920x1080p resolution with a Gorilla Glass 3 panel protection which is expected to protect the device from accidental drops.  The MX4 Ubuntu Edition is powered by an octa-core MediaTek MT6595 processor which consumes low-power, a quad-core ARM Cortex-A7 processor and a high-power quad-core ARM Cortex-A17 processor for energy intensive activities. Meizu's Ubuntu MX4 will not feature a 64-bit chip, but with the A17 adorning the Meizu is the best 32-bit chip available to give you the best performance for the gaming and other memory intensive tasks.
As for other specs, the Meizu MX4 Ubuntu Edition sports a 20MP rear camera with Sony's IMX220 sensor and can shoot 4K videos at 30fps. It has the same sensor as Sony's Xperia Z3. The MX4 Ubuntu Edition features 2GB of LPDDR3 RAM with 16GB of onboard storage, and a 3,100mAh battery – which will keep the engine on for an entire day of usage.
The Meizu MX4 Ubuntu Edition will have a price tag of 299 Euros and now will be available in open market.