After sales of Apple surpassed the local companies like Xiaomi, OnePlus and others in China, these companies are actively looking at the Indian sub-continent, which is the second largest marketplace in Asia. While the Xiaomi, Vivo, OnePlus, and few companies are already impressing the Indian customers, the Meizu is now all set to enter the country on May 18th.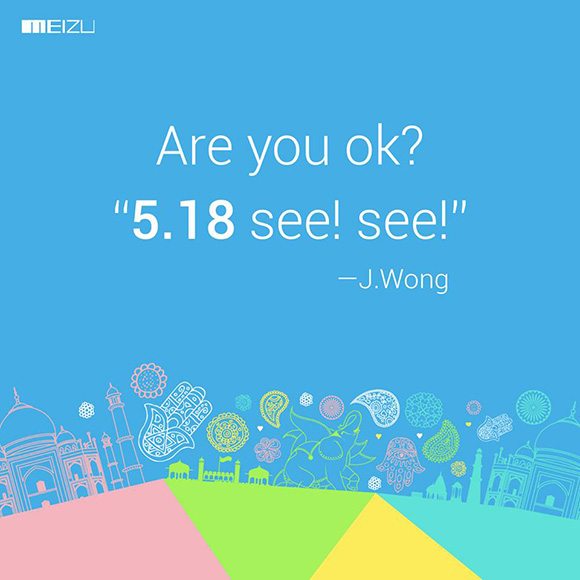 The company posted a banner about India launch on its official Meizu India's Facebook page. The banner text from Meizu CEO Huang Zhang or Jack Wong reads "Are you Ok?" "5.18 See! See!".
It is anticipated that Meizu will announce the m1 note as its first phone in the country, and there may be some more surprises to see on May 18th.
Stay tuned to get updates within no time.