Just in case you didn't notice it yet, MediaTek seems to have upped the ante in its battle for supremacy in the SoC market by increasingly redirecting its resources for making rather unique chips. Having wooed fanboys and critics alike with the world's first deca-core SoC, the Helio X20 / X25, the company is now moving on to the Helio X30, another deca-core SoC with a truly impressive alignment.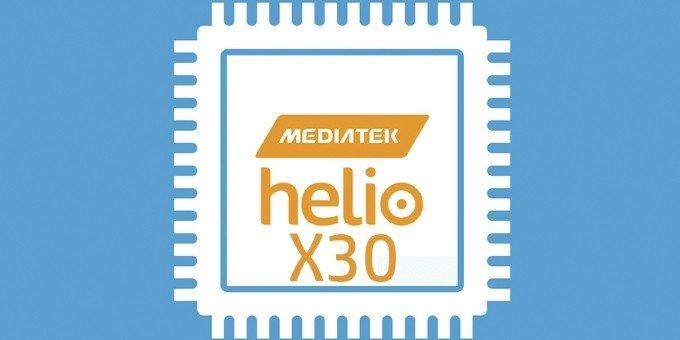 We are yet to have MediaTek's confirmation on it, but the word around the water cooler is that the Helio X30 will start shipping sometime in the second quarter of 2017, with the mass production slated to begin in the first quarter.
Helio X30 specs
One of the first aspects about the Helio X30 specs you will notice is the presence of two Cortex A73 clocked at 2.8 GHz, four Cortex A53 mid cluster clocked at 2.3 GHz, and four Cortex-A35 clocked at 2.0 GHz.
That's significantly better than Helio X20's two Cortex A72 (2.3 GHz), four Cortex A53 (2.0 GHz), and four Cortex A35 (1.4 GHz) power saving cores. A slightly more powerful variant dubbed Helio X25 gets you the two Cortex A72 cores clocked at 2.3 GHz and the four power saving cores at 1.55 GHz.
One of the brightest aspects about the Helio X30 specs is that it is 53% more power efficient compared to the Helio X20 while simultaneously delivering 43% performance increase. Also, MediaTek's decision to go with the Cortex A35 is going to be instrumental in ensuring huge power saving as it is so far the most power efficient core in ARM's portfolio.
Meanwhile, the Cortex A73 pair will help in a seamless execution of more resource intensive tasks such as gaming whereas the four Cortex A53 will handle most of your browsing and other not-so-resource-intensive tasks.
The GPU in the X30 is Imagination Technologies'  7XTP-MT4 at 820 MHz that can ensure 240% better performance compared to the ARM Mali T880 MP4 at 700 MHz in the Helio X20. It is the same piece of hardware found in the iPhone 6s and 6s Plus' Apple Fusion A9.
Apart from that, the Helio X30 also comes with a Cat 10 modem supporting 3X carrier aggregation. Worth mentioning, the Cat is quite capable of boosting the MediaTek modem's download speed up to 450 Mbps while using three carrier aggregation and the upload speed up to 150 Mbps
The SoC also features a camera DSP processor called the Imagiq Gen 2.0 featuring 28MP camera support at 30 frames-per-second with dual ISP 14-bit Vision processor at 550 MHz which is considerably better than the X20's 25MP at 30-fps with dual ISP.