MediaTek today officially announced its flagship Helio X30 Deca-Core processor. The new processor was announced at an event in China. The MediaTek Helio X30 will begin mass production in the first half of 2017.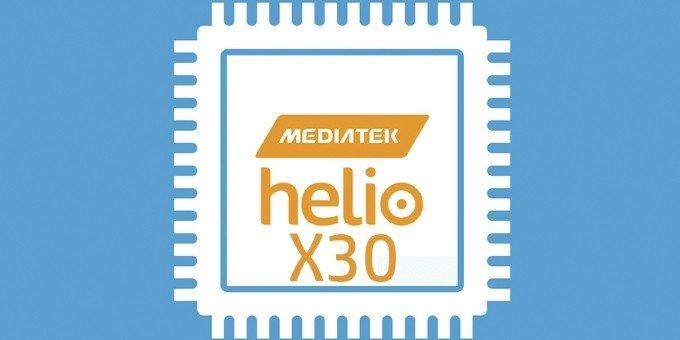 The Helio X30 is built on 10nm TSMC process, down from X20's 20nm. Current Android flagships are at 14/16nm. The more efficient process allows MediaTek to add two extra powerful Cortex-A73 cores. The Helio X30 uses a three island design with 4 x 2.8GHz Cortex-A73, 4 x 2.2GHz Cortex-A53, and 2 x 2.0GHz Cortex-A35. It replaces two ARM Cortex A72 cores in the X20 with 2.8GHz ARM Cortex A73 cores. The clock speeds of ARM Cortex-A53 cores have also been increased. Four Cortex-A35 CPUs replace the Cortex-A53 cores.
The Deca-Core processor uses Quad-core PowerVR 7XT series GPU, instead of Mali-T880 GPU of the X20. The new GPU promises 2.4 times better performance and 58 percent improvement in power saving. Compared to the Helio X20, the Helio X30 Deca-Core claims to offer 53 percent improved power savings and 43 percent better performance. It supports up to 8GB of LPDDR4 RAM along with up to 28-megapixel dual ISPs, and fast UFS 2.1 storage.
The new processor seems mighty powerful. We can expect upcoming devices to deliver killer performances. However, the heating issues remain to be seen. We will have to wait and see how this mega processor performs in the field. We might start seeing X30-based products next year in June or July.
MediaTek also announced its Helio P25 processor at the event. The Helio P25 is an upgraded version of the Helio P20, which was introduced earlier this year. It uses the same 16nm TSMC process, but clocks slightly faster than the P20. The company did not spend too much time on the P25, barely releasing any details.