If you are a Minecraft fan and play the game a lot on your Android devices, you should know that the game can be easier for you with the app called Master for Minecraft APK. With this launcher, which is basically a mod for the game, you can perform tricks like make yourself invincible, fly in the air, or sprint very fast. You can change the weather and time and mode of the game too and choose to display HP.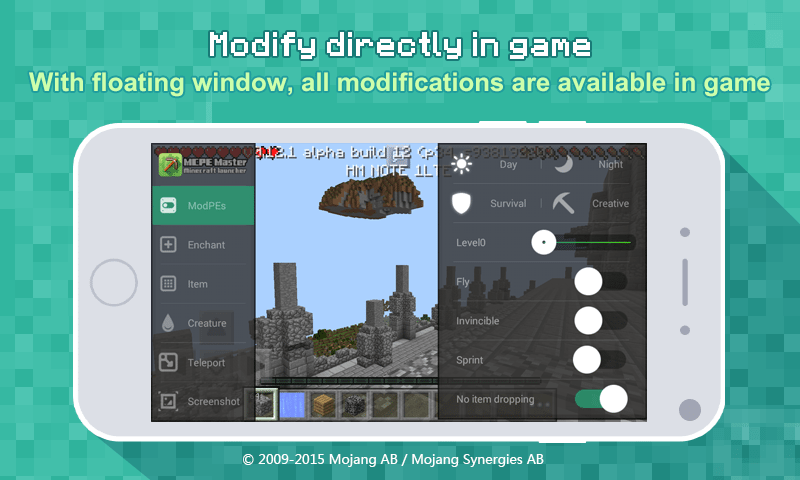 As happens with all the apps, Master for Minecraft APK received an update recently that bumped it to version number 1.2.22. This latest Master for Minecraft 1.2.22 APK download file carries the following changelog as seen on the official Play Store page of the app:
***Support 0.14.0 official

1. Add show player's coord

2. Add explosion protection

3. Add disable ticking

4. Auto save&backup in floating window

5. Support 0.14 texture pack
The new update brings some good little additions that will be helpful to Minecraft players. You can download Master for Minecraft 1.2.22 APK from apk4fun.com. The download file is 8.2 MB in size and will work with all devices running Android 4.0.3 or later. Try it out and let us know if you liked this Minecraft launcher.