Mass Effect Andromeda release date is set for march 2017. But the official Facebook page just hinted at something in a Facebook post.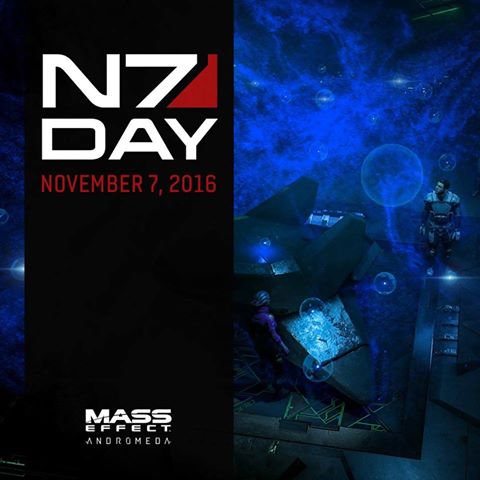 Mass Effect Andromeda Release Date – What will happen on November 7, 2016?
We have absolutely no idea what is about to happen on the day. We'll keep you updated if BioWare makes some startling revelation in the next few hours.
"With Mass Effect™: Andromeda, our team at BioWare™ is exploring how far they can take this beloved franchise. Yes. We're building the best of what we all love about.

Mass Effect – amazing stories, characters and fun third-person shooter combat – and bringing them along with us on the expedition to Andromeda. But we're also excited to be introducing new features and ways you can enjoy a Mass Effect game.

More Freedom: One of our biggest ambitions is to give players an unprecedented level of freedom for a Mass Effect experience –where you'll go, how you'll get there, and how you'll play.

New Uncharted Worlds: We're leaving the Milky Way behind and headed to Andromeda, where we'll meet new allies, confront new enemies, and explore fascinating new worlds.

The Next Great Mass Effect Experience: Mass Effect: Andromeda will be the first Mass Effect game for today's consoles and the first built on the Frostbite engine. We're pushing the technology to deliver visuals, story, and gameplay that have never been done in franchise history."
Stay tuned to MobiPicker for more Mass Effect Andromeda Release news and updates.