Mass Effect Andromeda Release Date appears to have been outed by a book listing on Amazon. Previously, a similar leak was made by Dark Horse Comics. Both release dates of Amazon and Dark Horse Comics is the same. That can hardly be a coincidence, so we can safely assume the Mass Effect Andromeda Release Date is confirmed for March 21, 2017.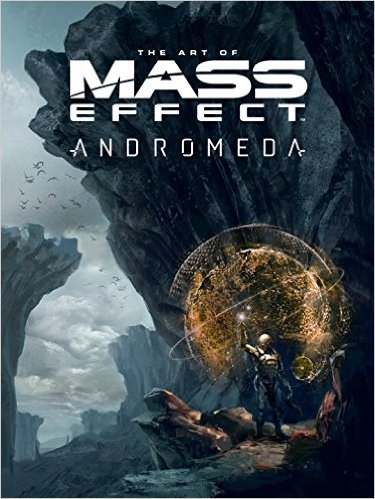 Mass Effect Andromeda Release Date revealed by Amazon
"The award-winning Mass Effect series captured the renegade hearts and paragon souls of gamers everywhere with it's memorable characters, stunning visuals, and visceral combat! Now, journey to a new galaxy with Dark Horse's The Art of Mass Effect Andromeda- featuring never-before-seen art of the hotly anticipated game's characters, arsenal, locations, vehicles, and more! This deluxe hardcover is an essential addition to any gamer's collection!"
N7 Day, on November 7, is quickly approaching. A lot of juicy information will be released on that day and the days leading up to it. The upcoming comics for Mass Effect Andromeda will focus on the game's characters. They will tell their background stories of how they went to Andromeda. We're not sure whether these characters will be your squad mates.
Recently, it was revealed that, like the previous games, you can still have romance with characters not on your squad. However, the difference now is that more resources have been invested in squad mates than ever before. The squad mate with the fewest lines in Andromeda will have 20% more lines than the squad mate with the most lines in Mass Effect 3.
So, it appears that squad mates and NPCs will be a huge part of the story. The environments and levels of Andromeda have been particularly designed to accommodate rocket jumping. We got to see some of that in action during the 4K tech demo of the game.
Information arriving on N7 Day will focus on the setting of the game. There will be a few tid bits leading up to that day as well. Let us know your thoughts about the Mass Effect Andromeda Release Date rumored so far.