The latest Update for BioWare's new game Mass Effect: Andromeda has finally released on all the platforms. However, the New DLC is only currently available via the Multiplayer Missions. BioWare has revealed no further info regarding the Single-player, Solo Campaign DLC.
BioWare, revealed the contents of the new DLC this week. The main inclusion to the DLC is the Multiplayer Missions. According to Express, the New DLC that was made part of the game this week is available on PC, PS4, and Xbox One.
The Express further confirms that the latest update for the game has come in the form of Multiplayer Apex Missions. These are the ongoing story based missions in which the game offers new weapons, loads of other new items, and new playable characters as well.
In addition, on the release of the new Multiplayer DLC, Bioware never revealed any information about the Single-player DLC. While BioWare seems to have no plans to reveal info about the Single-player campaign, some fans have managed to find some clues that point to an upcoming Single-player DLC.
The information being referred to comes at the end of the game. So, all those players who have ended the game might know about the single-player campaign DLC.
Furthermore, some Mass Effect: Andromeda fans are telling their own stories about the Single-player Campaign DLC on Reddit. The fans are speculating about the contents of the Single-player DLC.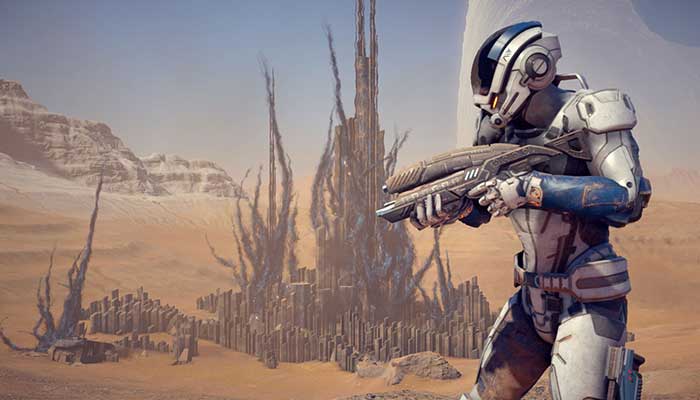 In addition, the Mass Effect: Andromeda development team has posted on Twitter while explaining their story and talking about all the feedback they are receiving. The team posted a message on twitter hinting about more valuable inclusions to the game at E3 Gaming Expo 2017.
A message from the @masseffect Andromeda team: pic.twitter.com/PRyeZFBzmT

— BioWare (@bioware) March 30, 2017
Mass Effect: Andromeda is BioWare's latest Action-RPG video game that came out in March 2017. The game is available to play on PS4, Xbox One, and PC.