Mass Effect Andromeda is a few months away from release, and its developers have been busy revealing stuff about it from time to time to get fans hyped up for it. Recently, it was reported that a new video for Mass Effect Andromeda will be released soon, which will give fans a closer look at the game's weapons and skills. This was announced by the official twitter account of Mass Effect, where they posted a short clip to let fans know what they can expect to see in the upcoming video.
The video which will be released soon is the first in the new series of videos BioWare is planning to start. The videos featured in the series are said to focus on different elements of the game rather than focusing on the actual story. You can have a look at the teaser clip of the first video below, and get yourself hyped up for it.
Getting to know your tools is essential to success. Tomorrow, you'll get an extended look at weapons and skills in Mass Effect: Andromeda. pic.twitter.com/bo4WPjGex9

— Mass Effect (@masseffect) February 16, 2017
Mass Effect Andromeda Weapons System 
BioWare did discuss the weapon system of Mass Effect Andromeda a few days ago, but they didn't reveal any major details regarding it. According to the developers, players will be able to craft Melee weapons as well as other weapons, such as a plasma rife, in the upcoming Mass Effect game. In addition to this, players will be also able to name their weapons. This is the first time a feature like this is introduced in the Mass Effect series. Players will be also able to scavenge alien tech to find out how that tech is made. So fans definitely have something to look forward to in the coming months.
Mass Effect Andromeda Is Not An Open World Game? 
On the other hand, the developers recently claimed that Mass Effect Andromeda is not an open-world game in terms of structure, but is more of an exploration-based game. However, BioWare did state that fans will still get what they are expecting from the game as they have tried their best to deliver the best Mass Effect experience. So fans shouldn't get too worried about it.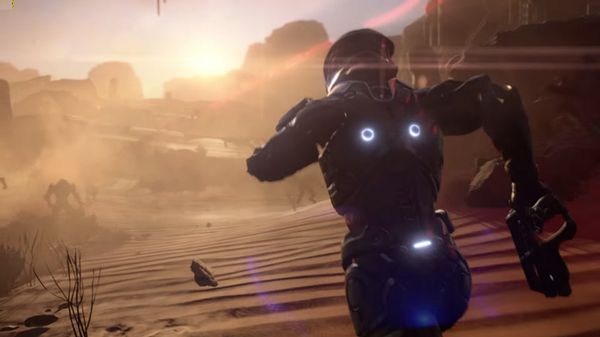 Mass Effect Andromeda Release Date 
Mass Effect Andromeda is currently scheduled to release on March 21, 2017, for the PC, PS4 and Xbox One. The game is developed by BioWare and is published by Electronic Arts. Those who have EA Access will be able to jump into the game early, on March 16.
Let us know if you're excited for Mass Effect Andromeda or not in the comments below.