Married At First Sight Season 5 Episode 10 has seen a major twist in the married couple Nate and Sheila's life. The trouble begins when Nate and his friend's gangs up against Sheila's best male friend- Donny. Read to know more.
Nate and Sheila are so far successful in reconciling their differences after the honeymoon. They both are living together with Nate's brother and are not having any problems with him. The previous episode has seen that Nate's mother is not happy with his decision to marry Sheila. And Nate is worried that this might hamper his married life.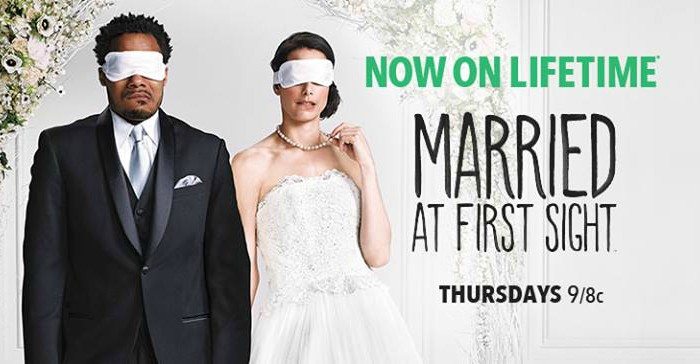 But now it appears that not Nate's mother but the entry of Sheila's male best friend Donny is likely to ruffle some feathers. This is clearly seen in today's episode when Nate during a Labor Day party decides that is the perfect time to confront Donnay with insinuating questions, reported InTouch Weekly.
The website further reports that Sheila is seen unhappy with Nate and his friend's behavior. She tries to explain to him how that was not so cool on Nate's part. To which Nate replies that he can understand a woman and a man can be platonic friends, but that is rare. It appears that Nate is jealous of Donnay and when he finds out that he is still single it irritates Nate to know Sheila is his best friend.
Meanwhile, the other couple Ashley Petta and Anthony D'Amico is also seen celebrating Labor's Day with some of Ashley's friends. The report reveals that Ashley gets a text from her sister telling her that she's needed at work. She immediately ignores the celebrations and tells her husband that she is going to get some drinks. After almost 20 minutes have passed and Ashley does not return Anthony heads out to check on her. But he fails to find her. Did she just walk out on him?
The third Chicago couple Danielle DeGroot and Cody Knapek is still facing issues. Married At First Sight Season 5 Episode 10 has revealed that Danielle's best friend and Cody's younger brother met at the wedding and are now dating, as per the aforementioned source.
Married At First Sight Season 5 airs every Thursday on Lifetime Network at 9 PM.