Married At First Sight Season 5 Episode 7 has seen new tensions building up between the three Chicago couples. At one end, Nate and Sheila are seen getting adjusted to their new home with Tyrique. And on the other hand, Ashley and Anthony's relationship hits rock bottom over trivial issues.
Episode 7 has seen major developments happening in the relationship between the couples. As they move into their new homes and apartment they start facing issues of living together. Some are important while some are petty in nature. Find out the four shocking moments from Married At First Sight Season 5 Episode 7.
Ashley Fights Over Having Her Last Name
Ashley and Anthony are having new issues. Their original problem of having a baby soon still continues. But this time they are stuck on whether Ashley should take up Anthony's last name or not.
Ashley is not very keen on using Anthony's last name. And Anthony is not very happy about it. He says, "It was your identity," Anthony responds. "It's a feminist thing," Ashley continues. "How come you can't take my last name?" reported In Touch Weekly.
Anthony Seems To Not Like Ashley's Sister
This episode has seen that Ashley and her sister are very close to each other. Anthony does not seem to appreciate their close bond. He tells Ashley's sister that he did not appreciate how she sent Ashley articles about shark attacks while they were canoeing on their honeymoon, as per aforementioned source.
Although Ashley's sister took the comment in a good spirit, Anthony seems to not like her influence on what this Chicago couple does in life.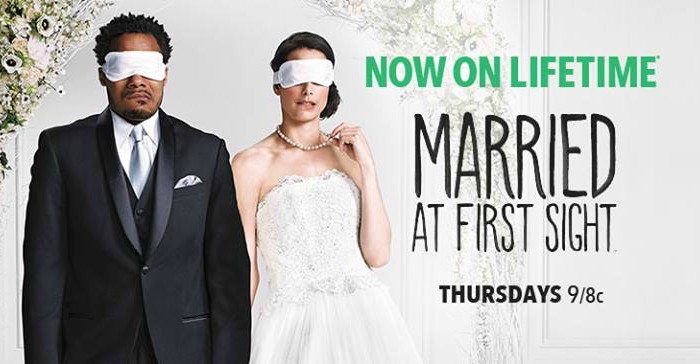 Sheila's Father Has A Problem And The New House Rules
Nate and Sheila did not argue much in this episode. But Sheila's father is seen arguing first with her daughter and later with his son-in-law. The problem was why Sheila did not invite her majority relatives for her wedding. Her move has affected her relatives, her father informs.
But Sheila reveals to her father that she was not allowed to invite many people. As a result, she was asked to keep her guest list up to 25 people only.
But the shocking part of this episode for this couple was when Sheila lays down the new house rules. Tyrique is not happy when Sheila says rule number one is no bringing women to the house.
Danielle Complains To Cody's Mother
Danielle and Cody is the only couple who are yet to consummate their wedding. And this problem of Cody to take the lead is affecting Danielle emotionally.
When they both invite their families in their new place, Danielle takes the opportunity and tells Cody's mother about their lack of intimacy.
Perhaps, this couple needs more time to know more about each other and Cody needs to learn new techniques to impress his partner. He misses an opportunity in Episode 7 when he cancels to hang out with Danielle and to have drinks at the last moment!
Attention:
Governments and ISPs around the World monitors their users' online activities. Reclaim your freedom with
ExpressVPN
and browse the internet with confidence.
Watch Married At First Sight Season 5 every Thursday on Lifetime network.