Married At First Sight Season 5 Episode 7 has released a new clip that teases that other two Chicago couples are having a bad time. Cody and Danielle, who are yet to consummate their wedding fail to find love. While, Ashley is still stuck over the thought of having babies early, which Anthony does not support.
The previous episode of Married At First Sight Season 5 has seen how Ashley Petta was having an issue with renting a home that has designated parking. Anthony was not happy with the behavior of his wife. They initially fell in love with a beautiful home but Ashley rejected it because of not having a designated parking.
Moreover, this Chicago couple is having issues over having a baby soon. Ashley wants to become a mother and Anthony is not keen to become a father soon. He feels they have just married and need some time to settle down.
But it appears that the issue of becoming parents will continue in the next episode of Married At First Sight Season 5. According to Daily Mail, a new preview clip shows the relationship between Ashley and Anthony.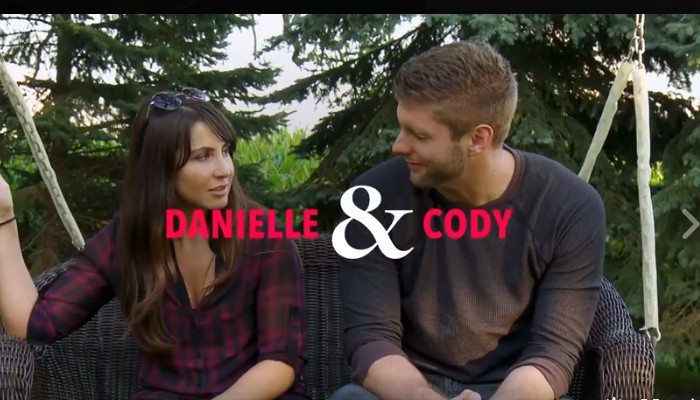 The report says, Anthony D'Amico confirms he does want to be a dad. When Ashley's Sister and brother-in-law visit them everyone has a drink and except for Ashley, everyone is seen drinking. This makes her sister suspicious and she asks her, 'Are you pregnant?' Whether she is pregnant or not will be revealed in Episode 7. But it appears that their relationship is turning sour with time.
On the other hand, Chicago couple, Cody, and Danielle are yet to consummate their wedding. When Cody tells Danielle that he wants to be her friend, Danielle is left confused. He later apologizes for what he said. But even after renting an apartment, things between the couple are still not going well.
As per the aforementioned source, the preview teases, Danielle expresses excitement, but then Cody starts acting strangely. This makes the wife wonder if she has done something wrong. Later Cody says, 'We're not good. We're not great. We're just like okay,' he says of their relationship.
Watch Married At First Sight Season 5 Episode 7 on Thursday on Lifetime network.