Married at First Sight Season 5 Episode 7 will air on May 25 on Lifetime network. This episode is titled as "The In-Laws" and will see the couples meeting each other's relatives.
Recently a preview of Episode 7 has been dropped. It shows how things will change for Nate and his brother after they shift to the new home. Sheila is seen commanding the new house rules for all of them. But will they all agree to follow it?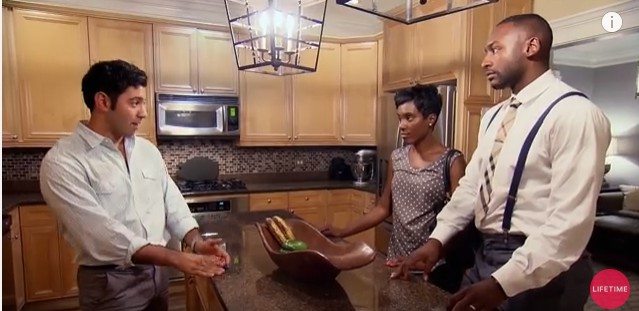 Episode 6 of Married at First Sight Season 5 has seen that Nate and Sheila after having lot of disagreements finally patch up things. They find a new home within their budget that has spacious rooms and two bathrooms.
Sheila sets the priorities, what to look for while hunting the house. She knows Nate's younger brother will be staying with them. Finally, the couple manages to get one home which has affordable rent.
The recently dropped preview shows Sheila informing the other two house members the main three rules of the house. She is heard saying, firstly keep bathrooms clean, knock on the doors when they are closed, and no women in the house.
Nate's brother is seen giving a surprised look when Sheila announced the rules. It will be interesting to watch whether Nate's brother quietly agrees to his sister-in-law's rules or if he violates any of them.
In the previous episode, the other Chicago couples are also seen having the problem in their newly married lives. Anthony is seen frustrated with Ashley as she wants a place with designated parking. And Danielle and Cody are yet to consummate their wedding.
What will happen when the couples move in their new house and meet the close relatives? To know all this and more watch the Episode 7 on Lifetime network on Thursday.
Watch the preview below.