Married at First Sight Season 5 is just a few days away from the series finale. In the penultimate episode of this season, things are much clear now between the couples. Perhaps some of them have already made their mind if they want to stay married or get a divorce.
Nate & Sheila- One Partner Decides To End Their Marriage Before Finale
This episode 15 has seen Sheila is very much angry when Nate plays a bad comment on her past. The fight that started off in Episode 14 did not get over. According to InTouch Weekly, Sheila even shouted, "Marriage OVER!"  Thereby threatening to end their wedding before the finale!
Nate & Sheila Reconcile Their Differences
When Sheila and Nate have an emergency conference call with Pastor Calvin Roberson, she seems to have calmed down. The next day when the couple meets, Nate offers Sheila a "peace tree" and they hug each other. Sheila now says, "I want to be with you forever," as per the aforementioned source. But will a peace tree recreate the magic every time this Chicago couple gets into an ugly fight? Only time will tell.
Cody & Danielle – Intimacy Issues Continue
This couple is day by day having intimacy issues. Cody Knapek brings it up again this time and Danielle DeGroot does not appreciate it. As per the aforementioned source, "they go on a weekend trip together." But things do not seem to bring this couple close to each other. Will they go for a divorce in the next week?
Ashley & Anthony – Who is more compromising?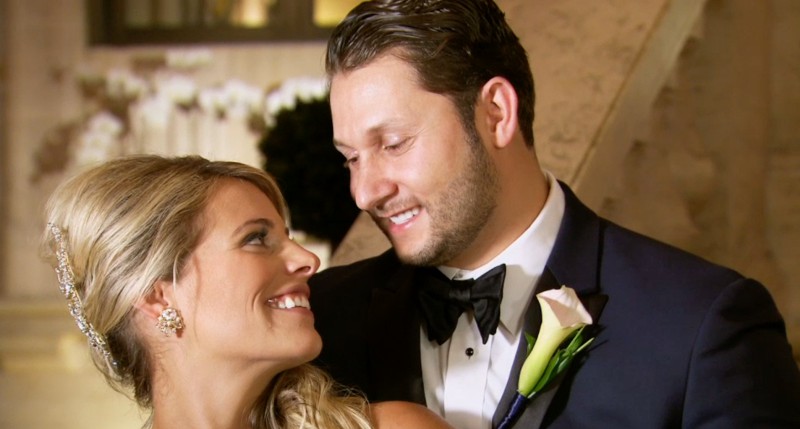 With Ashley and Anthony, the new issue brewing up in their married life is the issue of shifting to an apartment next to Ashley's sister. Anthony tries to patch up with his wife after the terrible fighting in the last week's episode. This time he reveals why he has been delaying to fill up the form.
Anthony says that he doesn't want Ashley's sister to have a key to the apartment. This worries Ashley. But soon Anthony backs off and drops the issue. He feels that he is the one who is more compromising than Ashley in their married life. Will this make Anthony back off from the wedding and seek a divorce?
Married at First Sight Season 5 airs every Thursday on Lifetime Network.