Married At First Sight Season 5 2017 has three Chicago couples scientifically matched up to get married and stay together forever. But the last night's episode 6 revealed that every couple is not the perfect one and with mutual understanding, the differences between them can be sorted out.
Episode 5 wrapped up with a tension between Nate and Sheila. It has also witnessed some tense moments between the other Chicago couples. But the previous episode titled 'Move-Ins' was a real test for them.
Now the honeymoon phase is over and the couples are starting their regular life after marriage by living in together. Read to find out four most shocking moments from Married At First Sight Season 5 Episode 6 here.
Nate & Sheila Have Strong Religious Faith
Nate Duhon (26) and Sheila Downs (31) might have differences over their way to look at life. But they both share a strong faith in their religion. This has been witnessed in the previous episode where the verbal tussle between them continued until Nate asked her 'to pray with him.'
His magical words brought back the shine on Shiela's face and the couple immediately reconciled their differences. It was really shocking to see the usually frowning Sheila can be calmed down with the help of prayer.
Nate's Lavish Home Choice
Despite knowing their budget, Nate decides to buy a home that is very spacious and has costly rent. Sheila who met Nate's younger brother Tyrique at the beginning agreed with Nate that they do need a home that has two bathrooms. But when her husband was attracted to a super luxurious home she was furious. But the couple luckily settled down with a modest house within their budget. And things appear to be falling in place between them.
See Who Went House Hunting With Designated Parking
Anthony D'Amico and Ashley Petta both decide to house hunt as they both stay with roommates. Initially, when Anthony visited Ashley's house he was surprised to see that his wife keeps all her shoes in the kitchen cupboard. The expression of disapproval was clearly seen on Anthony's face.
Finally, they both decide to go out for house hunting. During this process, Ashley was behaving stubbornly with the demand of having a designated parking. Anthony feels one house is perfect for them but again it gets dropped as Ashley argues it has no designated parking. Anthony feels this battle is worth of nothing. And finally, they settle down with an apartment that has a designated parking.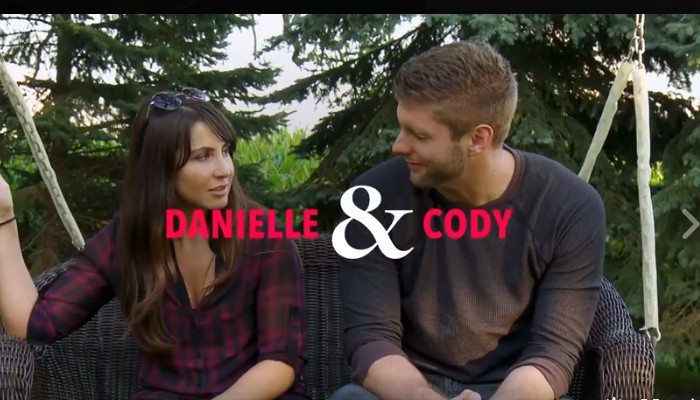 He Friend-Zones His Wife?
Danielle DeGroot and Cody Knapek are married to each other, but Cody seems to be taking things extremely slow. In Episode 6 he tells his wife that he wants her to be his friend. This further agitates Danielle who is already unhappy with Cody's nature.  The pair is yet to consummate their marriage. And with Cody's attitude, nothing seems to be falling in place for them. But the couple manages to find a home which is not very far from their workplaces.
Watch a brief clip from the episode here.
Attention:
Governments and ISPs around the World monitors their users' online activities. Reclaim your freedom with
ExpressVPN
and browse the internet with confidence.
Married At First Sight 2017 Season 5 airs every Thursday on Lifetime network.