As we reported yesterday, Mafia III has a new story trailer, and it confirms yesterday's leak that the game will indeed come out in the same month as Gears of War – October. More specifically, the release date reveals the release date as being October 7th, 2016. But no really, this is a pretty great trailer and you should watch it.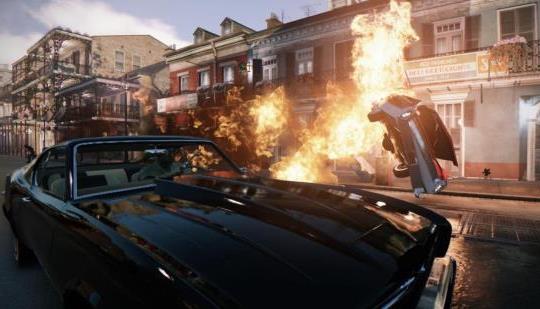 The game is set in 'New Bordeaux', a fictional version of New Orleans, in the year 1968. Vietnam War veteran Lincoln Clay returns home to find a city ravaged by mobs, and joins the Black Mob. After surviving a murder attempt by the Italian Mob, he sets out on a journey for revenge, seemingly by killing, blasting and destroying everything that gets in his way. And of course, because this is a GTA-style game, by driving around a lot.
Pre-ordering the game will net you the 'Family Kick Back' bonus, which includes 3 exclusive vehicles and 3 exclusive weapons, as seen at the end of the trailer below. Apart from the standard edition of the game, there will also be an $80 Deluxe Edition that includes the game's season pass. The Collector's Edition, priced at $150, includes all that, as well as the game's original soundtrack on vinyl, an art book, art prints and more. The game will launch on the PC, PS4 and Xbox One.
Have a look at the trailer for Mafia III below, and let us know what you think in the comments.