Today's open-world extravaganza is Mafia 3 and what better way to experience the game than at 60+ fps. Well, good news for those who were complaining that the game didn't allow them to enjoy it fully on the PC. Mafia 3 PC Patch 1.01 is live and it brings a host of new improvements.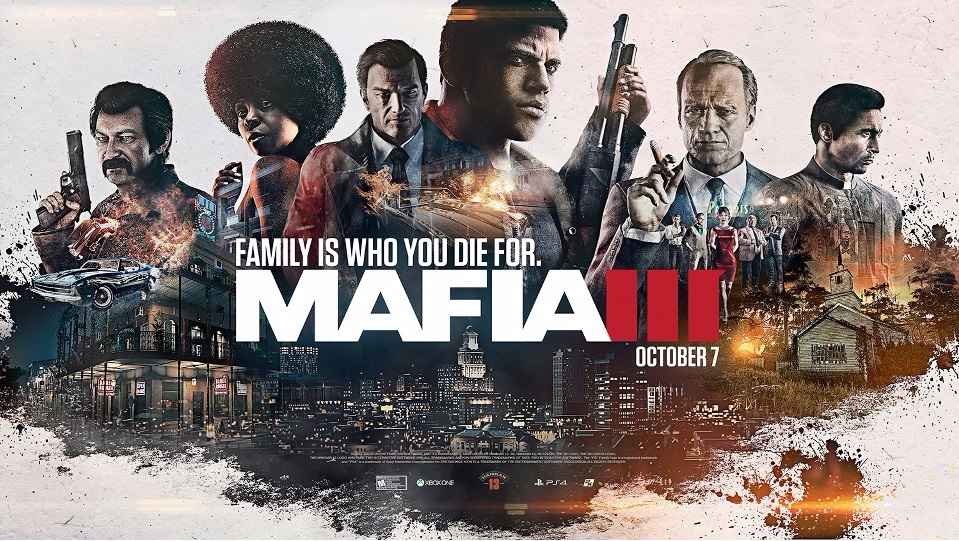 Mafia 3 PC Patch 1.01 chagelog
"PC players, reboot Mafia III because patch 1.01 is now available for download. This patch includes 30, 60, and unlimited frames-per-second options on PC. To select your framerate, just head to the display menu in-game. Just make sure to tailor the framerate settings to the power of your machine. This patch also includes improvements to keyboard remapping, so head to the controls menu to check out the options. Note: this patch resets keyboard mapping to default, so any changes you made to the controls previously will need to be customized after installing the patch.

We aren't done with fixes and updates and will continue to listen to our community for ways to improve your experience in New Bordeaux. And check here to see what content updates we have in the works, including outfit swapping, races, and more.

UPDATE [10/6 / 6PM PT]: We currently have a patch running here at the studio that includes 30, 60, and unlimited frames-per-second options in the video menu, among other improvements for the PC version of Mafia III. We're verifying the patch now to ensure everything is working as expected. If everything goes well, we expect the update to go live this weekend. We will be keeping the PC community up-to-date on the status of the patch throughout the weekend and thank you for all the feedback!"
You can read the original post on the official game website. Stay tuned to MobiPicker for more Mafia 3 PC Patch 1.01 news. Let us know what your experience has been with the game so far.