Last year, Apple MacBook Pro created a big buzz with its fancy new touch-bar. The notebook got some serious love from Apple loyalists but again failed to impress hardcore performance lovers. Well, if you're one of those, time to cheer up as Apple plans to unveil a new MacBook in coming months – possibly the perfectly sculpted one.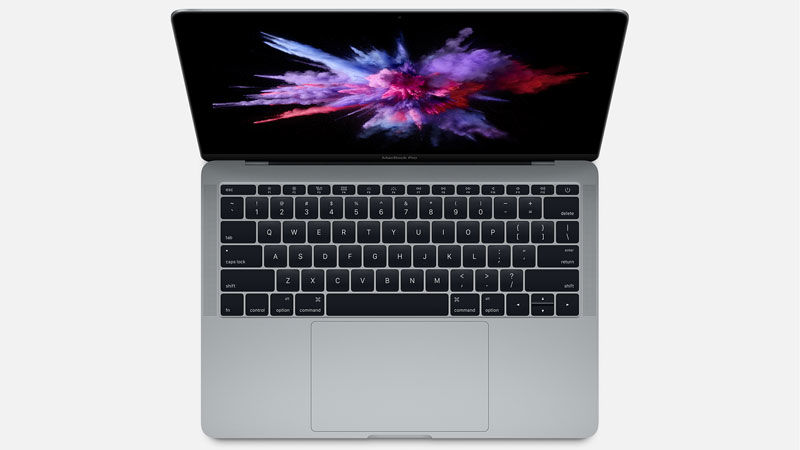 As the precise specs of MacBook Pro (2017) are still under wraps, we've have put together rumors pointing towards the release and key upgrades in the notebook. Here's what we know so far:
Apple MacBook Pro (2017) Specifications
Design
A design change would be a rare miss in MacBook 2017, looking at models from past two years. The company clearly prefers innovation to design and will follow the same strategy for its notebook with not so big design changes. However as Apple prefers to market its MacBook alongside the iPhone and iPad, we may see a new Jet Black or Matte Black color on that slim and extremely light metal body.
Processor
Doing away with old skylake processors, the new MacBooks are rumored to use the seventh gen core from intel, the Kaby Lake. The chipset not just offers a major performance to the notebook, but also includes support for Thunderbolt 3, USB 3.1 and DisplayPort 1.2.
However, a contradicting Bloomberg report claimed that Apple is working on a chip, codenamed T310, that will handle the "Power Nap"  functionality and improve the battery life of MacBooks. Since it did not reveal much about the processor, we presume an upgrade to Skylake would more sense here. Maybe, Apple plans to deploy it some around next year.
RAM
The current MacBook Pro models offer seamless performance with 8GB of non-upgradable RAM. It works smoothly under normal usage, but live up to heavy usage expectations, the company may offer a 16GB of RAM option. Speculation goes around that Apple could upgrade the two current models to 16GB RAM and keep an 8GB option as a lower-priced model.
Battery Life
As per reports, Apple is prioritizing the MacBook Pro's battery quality instead of going big with numbers. This year's notebook will reportedly deliver more than 10 hours of juice with a power-efficient Kaby lake processor and special power management chips.
Having that said, it's safe to assume that MacBook Pro 2017 will be the fastest in the line – much ahead of its predecessors. The official word on the notebook is still awaited, but we expect to see the machine in action sometime in October this year. Stay tuned for further updates!