Apple's MacBook Pro 2016 is going to be launched in the last quarter of this year. It is possible that we may see the laptop come out earlier. The much-awaited laptop will be seen running on powerful Intel processors with exceptional features. On the other hand, it will also see tough competition in the form of the Microsoft Surface Pro 5.
Microsoft has been delaying the Surface Pro 5 for some time now, and the major reason for that was the Intel Kaby Lake processor. Now that the new processors have launched, the company can speed up the production and launch the hybrid tablet soon.
So which notebook will be more powerful between MacBook Pro 2016 vs. Microsoft Surface Pro 5? This is the Skylake vs. Kaby Lake war.
Microsoft Surface Pro 5 vs. MacBook Pro 2016
Let's talk about the design and display first. The MacBook Pro 2016 will come in a 13-inch and a 15-inch model. It will get a 2304 x 1440 resolution Retina screen and will have a thinner and lighter body than the previous MacBooks. The new notebook is also rumoured to get an OLED touch display bar that will replace the function keys.
The Surface Pro 5 may come with a 13-inch screen, and we don't expect anything larger than that. As for the screen resolution, speculations say that there will be two variants of the tablet- one with 2K screen and one with 4K display.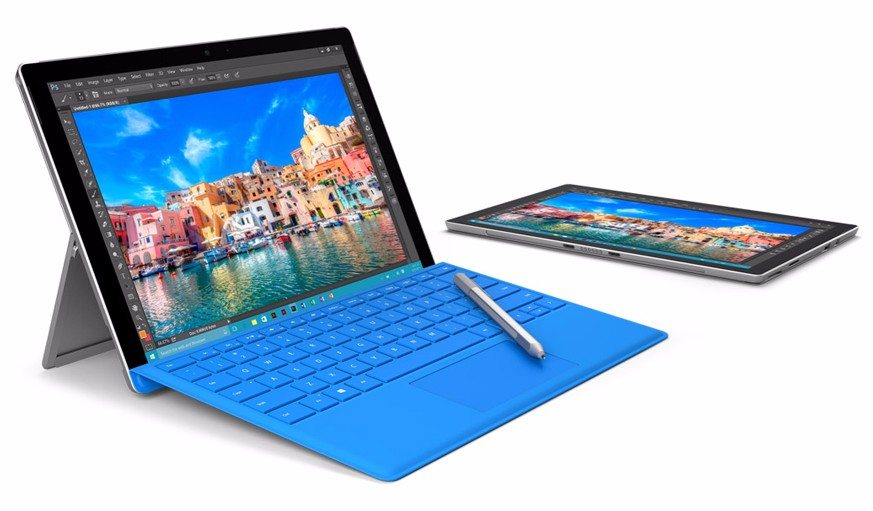 Coming to the processor, the MacBook Pro 2016 is rumoured to get Intel's sixth-gen Skylake processors that have been used in the MacBook 2016 too. In comparison, the Microsoft Surface Pro 5 is rumoured to come with the latest 7th gen Kaby Lake processors. We expect the new processors to be significantly faster than the previous gen chips while also providing better battery life.
The Surface Pro 5 is rumoured to get up to 16GB RAM and probably up to 1TB internal storage. The same is with the MacBook Pro 2016, which is also rumored to get Touch ID fingerprint sensor and native Siri support.
Of course, all these are just rumors and speculations, and Apple and Microsoft are tight-lipped about their upcoming exciting products. We'll have to wait for more leaks to know more about them.
Which one will you prefer between the Surface Pro 5 and the MacBook Pro (2016)? Comment below.