Apple is holding an event between 15th and 21st March, and even though it might seem unlikely, it is rumored that the new MacBook Pro 2016 and MacBook Air 2016 might get launched at the event.
Meanwhile, Microsoft is not far behind in introducing new products. The Redmond company is expected to launch the new Microsoft Surface Pro 5 in October this year, and the laplet is highly anticipated.
Of course, these devices are yet to be announced. But we'll take a look at all the rumored specs and features and compare them to see which one is the best among them. So let's see what we can expect from these great devices this year.
MacBook Pro 2016
The next-gen MacBook Pro 2016 is expected to be more powerful, slimmer, and lighter than its predecessor. The notebook will also reportedly get a better battery life this time. A MacRumors report says that the laptop will be powered by a Skylake processor, and though it may sound unlikely, we might see a touchscreen display on the MacBook Pro this year.
The MacBook Pro 2016 will be released in differently sized variants- a 12-inch, a 13-inch, and a 15-inch version. Speculations say that the device may get a solar-powered feature, but we think it is highly unlikely this year. The laptop is supposed to get a 4K OLED screen, detachable keyboard, Thunderbolt Port, and OS X El Capitan.
The MacBook Pro 2016 will expectedly be priced around $1,299-$1,799.
Microsoft Surface Pro 5
The Microsoft Surface Pro 5 will get an improved battery life and might come with a rechargeable stylus. The new Surface Pen will come with an indicator light, an on/off button, an inbuilt rechargeable battery, and charging terminals, and it will charge just by placing it inside its dock.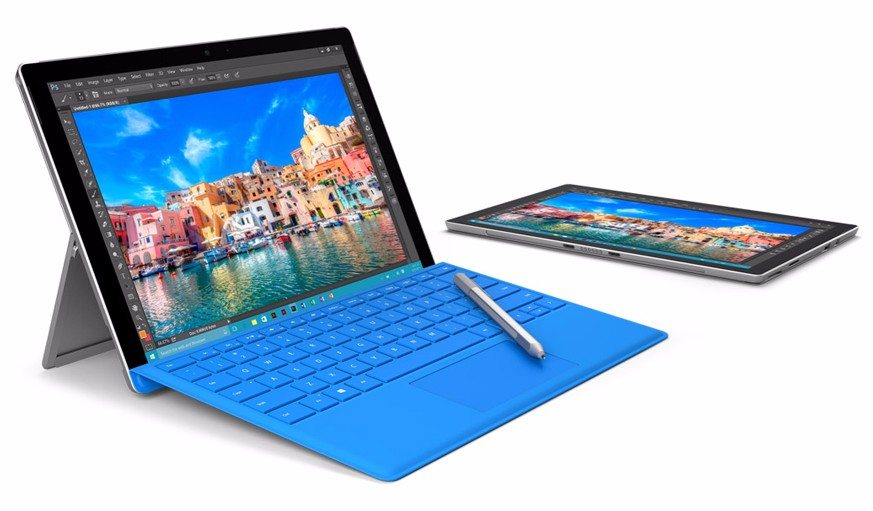 The Surface Pro 5 might come with a 13.3-inches display with 4K resolution for users to enjoy thrilling 4K video content. The base model of the tablet will cost $899 for the Intel i5 version, $999 for the i7 model, and $1,599 for the i7 Extreme version.
MacBook Air 2016
Just like the next MacBook Pro, the MacBook Air 2016 is expected to come with a slimmer and lighter Chassis. Reports say that it will be powered by Intel's Skylake processors and will have new batteries and cooling modules. The Skylake chip is expected to increase the processor enhancement by 20% and battery efficiency by 30%.
The 2016 MacBook Air might come with an all-in-one connecting port alongside a Type-C USB port. The Air is said to be coming in three sizes just like the MacBook Pro- a 12-inch, a 13-inch, and a 15-inch variant.
That's all the info we have as of now. We'll keep you updated if we hear anything new.