Rumor mills have been going overboard for the past couple of months at least about a possible MacBook Pro 2016 release date in March. Adding more to the speculations, now a new report virtually confirms that the much-anticipated device will finally be unveiled on March 21.
The Cupertino, California-based tech giant has already started sending media invite for its event on March 21, 2016, as reported by the MacWorld (via Yibada). Worth noting, Apple typically releases its new laptop lineups at the same time of the year.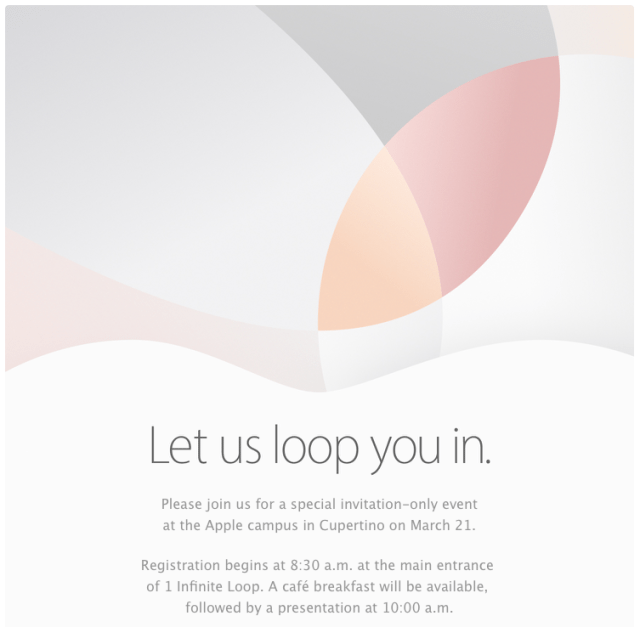 Even though Apple is yet to confirm whether or not the MacBook Pro 2016 release date is set to fall on the widely speculated date, many industry observers are of the view that the launch is imminent. Their argument is mostly based on the fact that the company has already updated its vintage and obsolete products page with three new additions including 17-in MacBook Pro 2010, 15-in MacBook Pro 2010, and Xserve 2009.
MacBook Pro 2016 specs are likely to include Intel's Skylake processor and the El Capitan operating system.
If the words on the street are to be believed, this grand combo of Skylake and El Capitan not only will make the next iteration of the MacBook a lot faster than its older siblings but will also enhance its overall performance including battery life and efficiency.
Meanwhile, in a related news, Apple is likely to upgrade the MacBook Air 2016 lineup later this year. While nothing is confirmed yet, MacWorld UK reports that the device is unlikely to make a formal appearance anytime before the World Wide Developers Conference in June.
Unconfirmed reports suggest that MacBook Air 2016 will be available in three variants: 15-inch, 13-inch, and 12-inch models.