With the rumored Apple MacBook Pro 2016 release date on Oct 24, 2016, closing in, the focus has now converged on the device's speculative specs much more than ever before.
Truth be told, no one is really sure exactly what to expect. That's precisely why you can find tens of thousands of articles on the Internet speculating about possible MacBook Pro 2016 specs and release date. In fact, the release date we just mentioned above is as speculative as it can get. Basically, it is yet another rumor with slightly questionable reliability.
Nonetheless, considering that it has been more than a year since Apple last updated the MacBook Pro lineup, odds are high the big day is coming sooner than later. With that into consideration, we think it would be a good idea to bring you a rundown of what we know so far about [possible] MacBook Pro 2016 specs.
MacBook Pro 2016 specs
No headphone jack?: Now that the iPhone 7 and iPhone 7 Plus have officially ditched the 3.5 mm headphone jack, it makes good sense to think that the latest iPhones might not be the only Apple products to do away with the feature. The point here is, if Apple really wants people to abandon the good old' wired headphones, it must make a concentrated effort to kill off the port from other product lines in its portfolio as well. By that logic, we wouldn't be really surprised if the new MacBook Pro didn't come with the 3.5mm headphone port.
OLED Touchbar: Ming-Chi Kuo who is widely recognized as one of the most trusted analysts when it comes to Apple products has said  that we should be expecting a major shift in the design of the MacBook Pro this year. According to him, it is likely that the device will sport a significantly thinner and lighter body, Thunderbolt 3, USB-C, and Touch ID.
What's even more striking about his prediction is that if Kuo is indeed spot on, we could have an OLED display touch board just above the keyboard.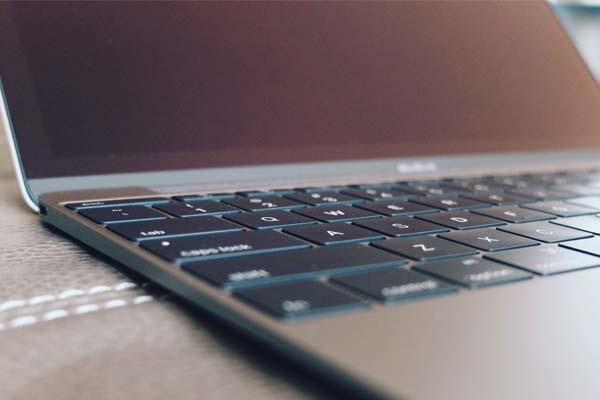 As per Kuo's assessment, the OLED display touch bar could replace the physical function keys with a set of customizable software keys that can serve on multiple fronts based on the requirements and modus operandi of individual apps.
Nvidia change coming?: The tech world is abuzz with the rumor that Apple may have dumped AMD to team up with Nvidia. Even if those rumors are true, it wouldn't be the first time when Apple is leaning on a change from AMD to Nvidia (having already done that in 2012 – remember the 2012 iteration of the 15 inch MacBook Pro with Retina display?)
However, the Nvidia change is extremely unlikely to happen for the MacBook Pro 2016 considering that such changes generally tend to take a lot longer before actually happening.
Other [possible] MacBook Pro 2016 specs worth noting include: Skylake processor, Touch ID power button, cellular 4G connectivity, Apple Pencil-compatible trackpad, 2304×1440-pixel resolution (possibly with a much higher PPI than the standard 226ppi on the previous models).
We guess that would be all for today. Don't forget to stay tuned for more updates on MacBook Pro 2016 release date and specs as we inch toward Oct 24.