Apple's iPhone launch event last month was a breeze, and everything went as expected. The company launched the iPhone 7 and iPhone 7 Plus, and even though the phones aren't a major upgrade over their predecessors, they are still enjoying a lot of attention. Meanwhile, other Apple fans are waiting eagerly for the MacBook Pro 2016 launch that is rumored to be happening this month itself.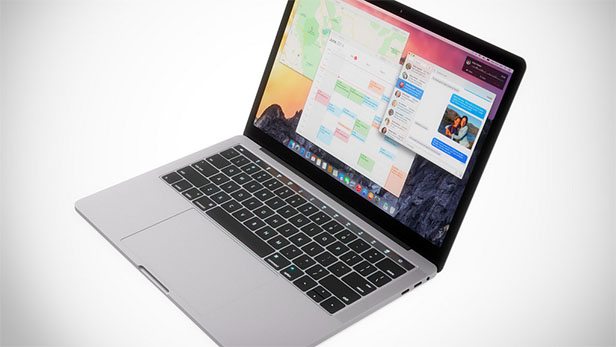 Telegraph reports that Apple will refresh its iMac, MacBook Air, and MacBook Pro lineup in October itself. However, rather than holding a huge public event, the Cupertino company may hold a low-key release for the new devices at its Cupertino headquarters itself. Of course, that does not mean the excitement will go down a bit. Anyway, the new 2016 MacBook Pro upgrade is a much-needed one as the Pro lineup hasn't got any significant changes in the last few years of its existence.
If a report by IBTimes is to be believed, Apple will boycott all the traditional USB ports for the upcoming MacBook. Intead, the new notebook will come with new USB-C ports coupled with Thunderbolt 3. There could also be an OLED touchscreen panel on the keyboard as a replacement to the function keys, and this will act as a controls+notifications bar for onscreen apps. The new MacBook Pro is expected to be significantly thinner and lighter with a new design.
Apart from that, Apple may include a Touch ID sensor in the new Pro notebooks. If it turns out to be true, then it will ensure more security along with the convenience of Apple Pay for online transactions. As reported by University Herald, Apple may kill the MagSafe 2 power connector and might just offer another USB-C port for charging. This idea sounds very logical and highly possible.
It is also being speculated that the MacBook Pro 2016 may not come with a 3.5mm headphone jack just like the iPhone 7 didn't. Now that's something we are ready to believe, as Apple has a habit of introducing common technologies across its products. Apple had said at the iPhone 7 launch event that the removal of the headphone jack allowed them to make the device sleeker. So if there's going to be a slimmer MacBook Pro this year, it is highly possible that it won't get the traditional headphoen jack.
MacRumors suggests that the 2016 MacBook Pro will have a flatter keyboard and may include up to 4 USB-C ports. It is believed that if Apple does launch the new MacBook Pro in October, the notebooks may get shipped by the end of this month itself. But as of now, only 11 days are left before this month ends, and Apple hasn't sent out any invites yet. So until an official MacBook Pro 2016 release date is announced, it's better to hold on to our horses and wait for legit details.
We hope the wait doesn't get too long. Are you waiting for the new Mac Pro 2016? Why? Do leave your comments below.