If you remember, Apple's laptop division suffered a significant setback last year as the company's market share reduced notably. Presumably due to the MacBook Pro family's switch to USB-C. Unfortunately for Cupertino, the year 2017 has not brought any relief as of yet and the popularity and market share of the MacBook Pro (2016) continues to decline.
According to the latest brand rankings by the Laptop Magazine, Apple currently stands at the fifth spot in an increasingly competitive laptop market that is witnessing a rather impressive growth by competitors Lenovo and ASUS.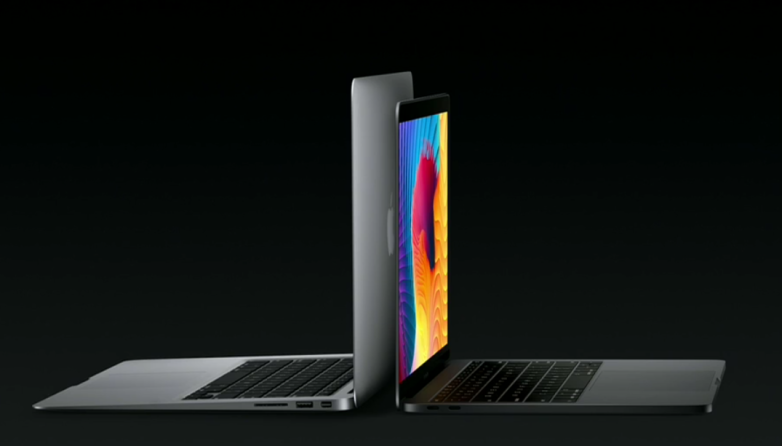 The survey credits Lenovo's growing performance to "groundbreaking technologies and vastly improved customer support." Similarly, ASUS climbed up in the rankings because of brand value. Dell somehow paved its way to the top-3 owing to its premium laptops and a consumer friendly warranty policy.
As for Apple, the survey says that the move to adopt USB-C as the only port option did a great deal of harm to the company's standing in the market.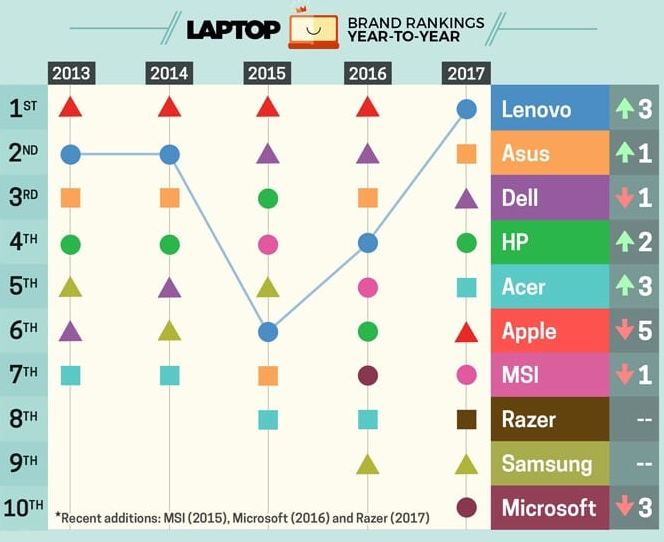 "The company's MacBooks are slim, powerful and well-built, but you'll need a pile of money and a bagful of dongles," the report stated, adding that the company's after sales support and warranty policies are second to none.
For the uninitiated, Apple rolled out its massively anticipated MacBook Pro 2016 with Touch Bar toward the end of last year. While a number of reviewers were left impressed by the Touch Bar, many also criticized the company for not bestowing the new-generation MacBook with enough power.
Check Also: How to Take a Screenshot on Mac