MacBook Air has been around for eight years already, with the most recent upgrade released back in March 2015, bringing Broadwell processors, but not a Retina screen, rumored to be a part of the Air since 2013. Will Apple give the users a new generation of the MacBook Air, finally bringing Retina screen to their portable laptop line?
This is a great time for a new Air model. Intel released new Kaby Lake processors, with the biggest focus on improving power efficiency, high-resolution screens are everywhere and it's been more than a year and a half since the latest Air generation came out. The big event that happened on September 7 passed without any announcement, but since the new MacBook Pro should be unveiled during October there is a strong possibility for the new MacBook Air to be announced along with the new MacBook Pro.
The most probable announcement date is during the October, but since Apple is promoting the iPad Pro as the device able to replace a laptop, and with the existence of the Retina MacBook (12-inch), a possible announcement of the new Air model might not happen at all. If the MacBook Air (2016) doesn't get announced alongside the new MacBook Pro, it may not be released at all.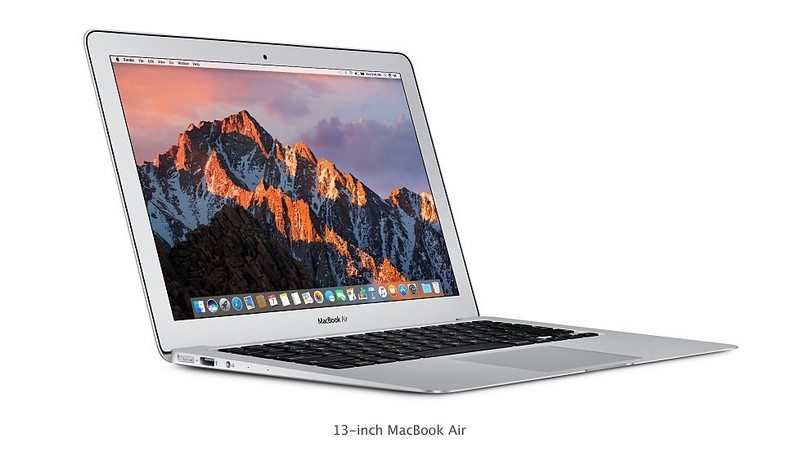 Price-wise, the new Air models might get the same price as the current models have. The smaller, 11-inch model might have a $899 price mark, while the bigger 13-inch model might start at $999. There are rumors telling that Apple might push up the screen size, replacing 11-inch with 13-inch and 13-inch with the 15-inch model; this is logical, since iPad Pro packs 12.9 –inch screen, and the MacBook is in a 12-inch laptop.
If Apple unveils a new MacBook Air this year, it might get a plethora of new features. One of them is Touch ID sensor, another being a better trackpad. The USB Type-C port might also be a part of the new Air, enabling easier connection with external hard drives, and use of the universal chargers.
Other two new features that have a high chance to make their way into the new MacBook Air (if it gets announced this year) are Retina screen and the new Intel processors, bringing way more power and extending battery life.
All in all, if Apple's going to present the new MacBook Air (2016), it will probably happen during the October. There is a chance we don't see new Air models at all, so we have to wait a bit more to see what are Apple's plans regarding their high mobility laptops. What would you like to see on the new MacBook Air? Let us know in the comment section below.