The LYF Water 1 smartphone which launched in January this year for 14,699 Rupees, might just be the second casualty after Galaxy Note7 this month.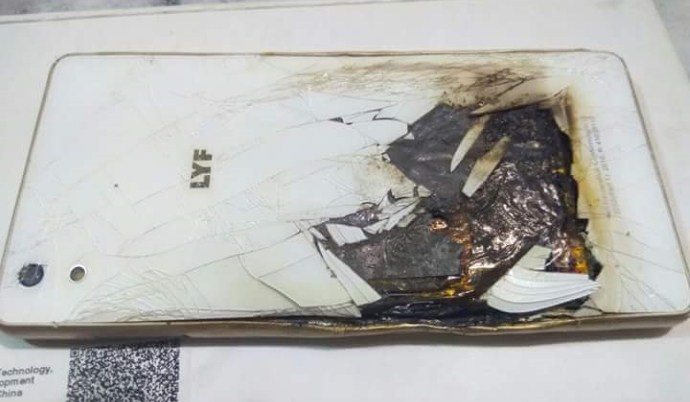 For those who don't know, Reliance started selling LYF 4G smartphones along with Jio 4G services a few months ago. The service had been limited to select users until now, but starting today, anyone across the country can get their hands on a Jio sim.
LYF smartphones support Reliance Jio 4G network and fall low on specs in comparison to similar price devices from other manufacturers. The only reason users bought these devices was to make use of Reliance Jio services.
Coming to the incident, A Lyf smartphone user was browsing Facebook on his LYF Water 1 smartphone, which suddenly exploded causing a lot of injury to his hand. Following are a few photos shared by him.
The reason is not yet known, and this is one rare incident where the smartphone wasn't plugged in. It's a serious issue and one to be taken care off immediately.
This is the second incident this month after Samsung Galaxy Note7 was reported for such issues. While the Korean manufacturer was quick to respond and recall the units back, LYF owners haven't yet responded.
We hope no such incidents occur before the company issues a statement along with possible ramification. Till then, be careful and ignore using the handset if gets warm.