Those who own a PC and use Steam will be happy to know that in celebration of the Lunar New Year, Valve has launched a Lunar New Year Sale in Steam which is offering discounts on many AAA titles from many big publishers.
Valve will be updating this sale daily, meaning that there will be new titles available on Sale every day. But keep in mind that this sale will last until February 12 and Valve will no longer update this sale after that. So be sure to grab what you want before this sale ends and keep a close eye on the sale page every day, so if your favorite titles appears, you can grab it for a very low price.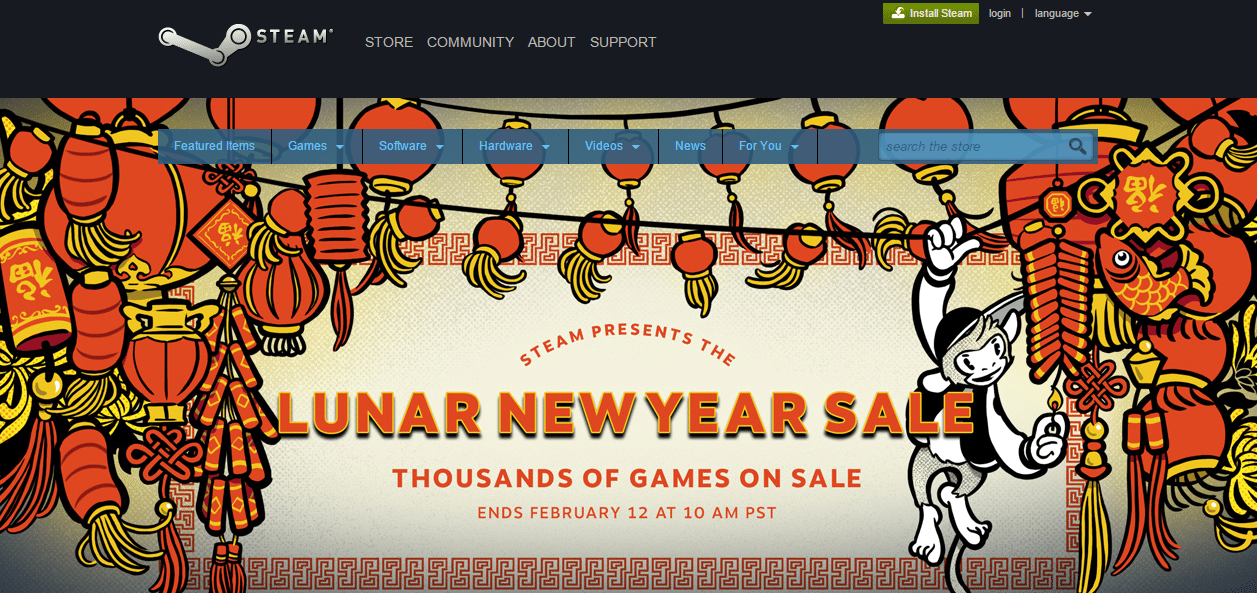 The Lunar New Year Sale on Steam is featuring a lot of deals currently and due to the large amount of deals, we will be unable to list of all of them here. But you can check them on the official website of Steam. However, we'll list some featured titles of this sale below, so you can see what titles you can expect to see in this sale.
Saints Row Franchise – 70% off.
Call of Duty Franchise – 50% off.
Far Cry Franchise – 50% off.
Crusaders Kings – 75% off.
ARMA III – 50% off.
State of Decay: Year One Survival Edition – 75% off.
Wasteland 2: Director's Cut – 50% off.
In addition to these, there are a lot of other titles available on sale at a very low price. Steam has distributed all of them in different sections, so it will be easier for you to look for amazing deals.
Let us know which games you'll get through this sale in the comments below.