Soon you would be able to see the another high-end Windows 10 housing smartphone in the US. As a couple of hours ago we learnt that AT&T is preparing itself to sell Lumia 950 while now the Microsoft has put a pre-order sale of Lumia 950 XL.
The shipping for Lumia 950 XL is said to be starting from November 25, wherein if you pre-order the device one can get a free Microsoft Display Dock through Lumia offer app which will be available only till the supplies last.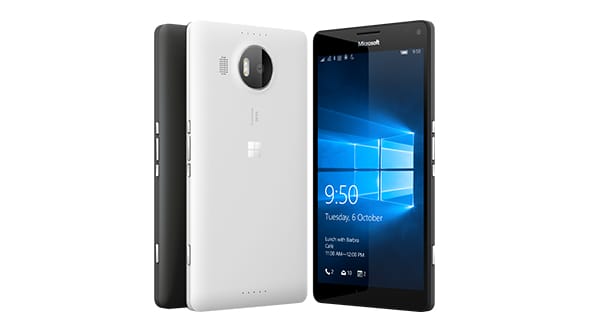 The Lumia 950 XL features a 20MP rear camera with a 5.7-inch QHD touchscreen and a 5 MP front camera. Powered by the Qualcomm's Snapdragon 810 chipset, it houses 3GB of RAM, 32GB expandable onboard storage, and a 3340mAh battery.
The Lumia 950XL version will not be available with any carrier and have to be purchased as an unlocked device. Priced at US$ 649 on Microsoft store, it is available in two colors viz. Black and white.